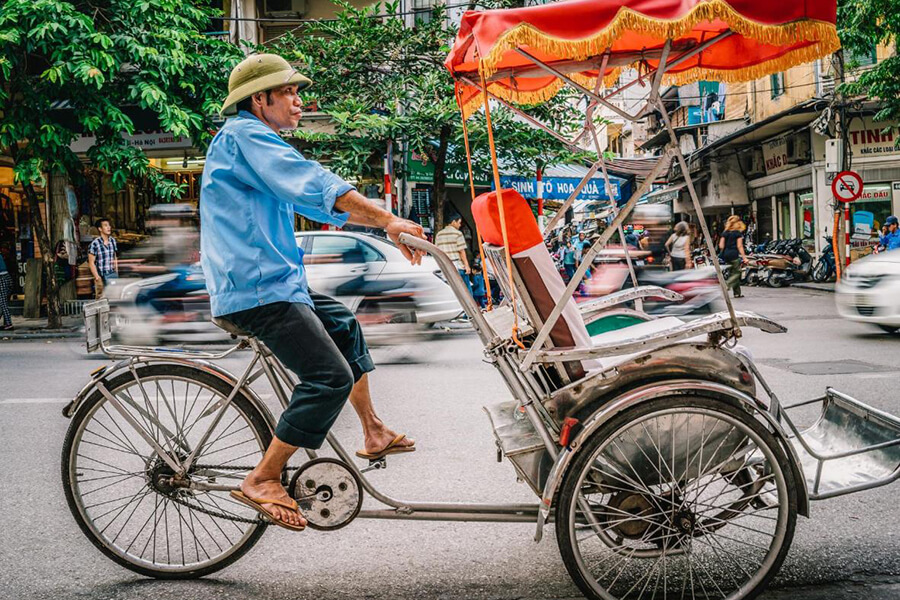 Go Vietnam Tours believes that going to a new place and spending time there is part of the enjoyment! Go Vietnam Tours supports local transportation and traditional methods of Vietnam tour packages whenever feasible, frequently with very little ecological impact, assisting local companies, and supplying travelers with a more immersive experience.
You can find various transportations to traveling based on your itinerary in Vietnam, such as:
Sleeper train overnight
Traveling through Vietnam by overnight sleeper train is an amusing way to see the country. Socialize with other travelers as well as take a seat by a window and observe the scenery.
Bicycle
Take a while to wave to local residents as you ride across paddy fields, simple cities and towns in the countryside in Vietnam.
Cyclo
These 3 wheeled vehicles are an unusual but great experience to zip around the sights on vacation to Vietnam.