"We know you are unique, so we're here to create the unique experiences for you"

–  Go Vietnam Tours
Who are We?
Being the locals, we live, breathe and travel in our land. In 2012,  Go Vietnam Tours was born with all of our hearts. As one of the leading travel companies in Vietnam, we always spare efforts in delivering the best travel service in Vietnam and improving the quality to keep promises: Best Services, Best Price, and Best Support for every tourist coming to Vietnam.
We are proudly renowned as a leading Vietnam tour operator company with a great love for our country's beauty – and also desire to share that feeling with you. We take care of every step before and during the tour to make sure that every time you remember the Vietnam tour with us, your satisfied smile will be on your face. Besides, we also understand that every customer has their preferences for traveling. This is the reason why we would like to emphasize the individual desire to customize tours best fit you. No matter where you want to visit, no matter what you love to do, no matter with whom and when you go, we – with our own extensive local experiences – will try our best to deliver you a great tailor-made holiday in Vietnam. Moreover, every product that we customize orients to sustainable development with deep respect towards the Vietnam culture, people, and environment. These are our promises of the best services for every single customer.
Our Story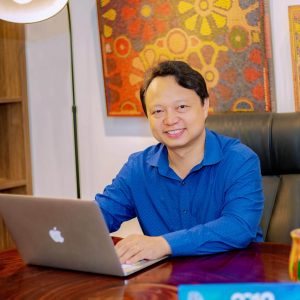 Everything started in 2012 when our founders Henry Le and his partners sat around a table to share their grand vision of travel. They discovered that shared the same core vision: that a successful trip is made of amazing encounters, and that these encounters are based on human interaction.
So, from that little coffee shop in 2012, we started to develop the company. That's why Go Vietnam Tours was born. Then, expanded into presentative offices in Laos, Cambodia, Thailand, and Myanmar. With the mission of giving our friends a unique view of Vietnam, a journey unlike any travel agency in Vietnam, we built Go Vietnam Tours, which is designed specifically for you with your colors in Vietnam. Travel with Go Vietnam Tours, we ensure that this will be the best trip for you, a bridge connecting you with the locals. After all, with Go Vietnam Tours, we want our customers to admit that " this is it, the trip I want to go to Vietnam!"
Go Vietnam Tours in Numbers:
· 12 years experience in tailoring Vietnam Tours
· Served over 1000 customers each year
· 80+ Staff
· 5 Offices in Southeast Asia
· Tripadvisor Certificate Excellence in 5 years
Our Promise to You
With our mission that the customers are always first and we bring to you the best services as well as support you every time you need during your Vietnam Tours. Take easy to book a tour in some minutes, you will be received special support 1 and 1 from our travel expert to ensure that your trips in Vietnam are unique. Especially, Travel with Go Vietnam Tours, you're never alone even if you are on a solo trip, and you're always safe whenever you go on the S – shape land, we are always beside you.
Why Choose Us?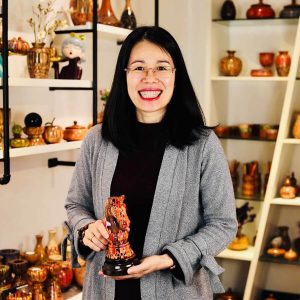 At Go Vietnam Tours, we always focus on delivering true value to our clients. We know that our customers expect the very best, every moment of every trip day. And we seriously challenge ourselves to deliver an experience beyond the expectations of our clients, whenever they travel to Vietnam. We understand that you are unique and will make sure that your journey is exceptional. With distinctive activities, off-the-beaten-track destinations, and immersion in local life, our travel packages are above all, experiential. With more than 12 years of experience, our knowledgeable staff will advise you in finding the most suitable and wonderful itineraries according to your tastes and their extended knowledge of each region. We bring to you the best holiday without any middleman cost.  
Itinerary Flexibility, 100% Tailor-made 
In all of our Vietnam tours, packages, excursions, or travel services for travelers on offer, you will find a selection of our best-selling tours in Vietnam. Those tours were experienced by many of our clients and we also have very good feedback for those too. If you can't find any tours that suit you on our website. Please do not hesitate to contact us for a tailor-made tour program, as a local tour operator; we customize and program to meet your unique needs in all parts of Vietnam.
Special Experience with  Go Vietnam Tour Guides
Our well-trained travel advisors have a lot of experience, knowledge, and efficiency to enable us to provide you with the best possible advice, itinerary, information, and prices
Safety Commitment
As professional tour operators in Vietnam and Indochina, we always ensure the safety of any tour group from small to big. Our Safety Management covers the following elements of your trip:
Hotels or resorts: All of the accommodation must be well chosen and arranged, we make sure that all the booking is the processed the same Confirmation Voucher
Transport: Good conditions vehicles (air-conditions, clean, tidy…) Experience driver/s and always on time. The driver must be trained on how to serve tourist
Professional Tour guide/s: All of our tour guides are well trained and have tour guide licenses based on their performance. We always arrange the most experienced tour guides for our clients.
24-Hour Emergency Cover: Our tour guide, tour leaders, and tour operator/s turn on their cell phones 24 hours/day in case of emergency and you need their assistance. After check-in, any hotels or resorts need to make sure everything is well organized
Travel Insurance: We do not put the Travel Insurance in our tour packages to Vietnam, Laos & or Cambodia. Insurance is compulsory when you travel with us.
Pre-tour Inspection Visits: Since we build any tour programs, our tour operator, as well as the travel advisor, must inspect all of the sites, restaurants, and hotels… to make sure we offer the best available services to customers. In most the cases, our tour operators are aware of all unexpected things that may arise during the trip
Safety First: We consider safety our priority, so on any trip, you will be well cared and all of our tours will avoid any risk that may arise during the trip.
Services Confirmation Vouchers
For all of the services we provide we always issue the Services Confirmation Vouchers. In that voucher, we have listed all the services that are bought by clients.
Well-Plan: All of our tours are designed to strike the balance between touring, relaxation and fun. We always create unique experiences for you to participate in the local culture and activities. All trips are well-organized to the last detail.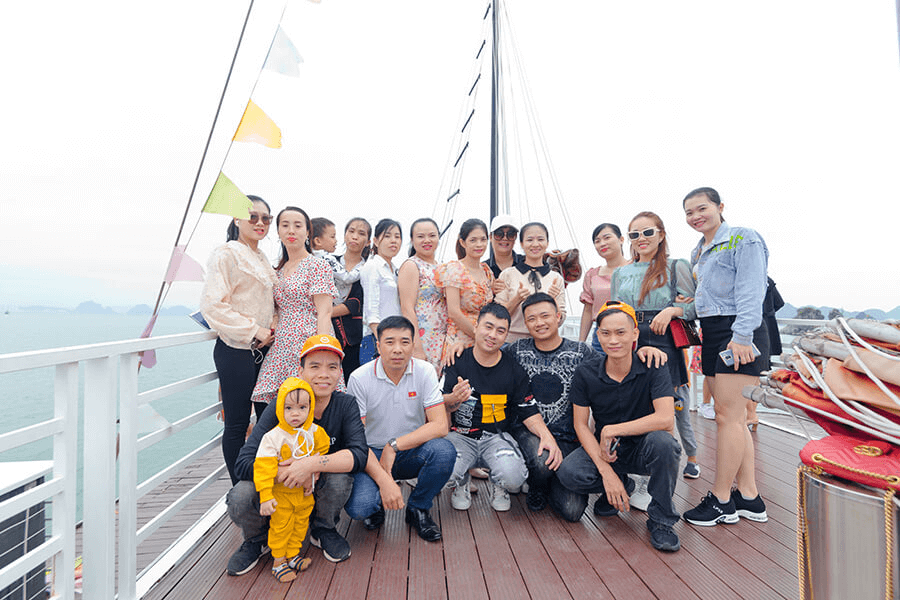 Excellent Service
Many of our customers have returned to travel with us year after year and from one country to another (we operate tours and travel services in Vietnam and Southeast Asia because of our excellent services. We are an entire team who are proud of ourselves for providing a friendly, personal and professional level of service to ensure that any tour in Vietnam will be operated well and effortlessly.
Price Promise
We are confident our tour prices are competitive and match the quotations. All inclusions and exclusions are extremely clearly mentioned. There is always the price valid in our quotation has been sent.
Outstanding Value
We have many long-established partnerships which ensure that the prices we offer are highly competitive, without compromising on quality and safety. We are big enough to have the power in buying good prices from our service providers, and we pass that on to our clients. And we are small enough to offer great personal care.
What Our Customers Say About Us
"It was worth every penny! First of all, working with Rebecca through email was very easy and he always responded very quickly to my questions. I just had to tell him what things we were interested in and she came up with a great itinerary.  The hotels they picked for us were a great treat. They all had great positives. If you get a chance to visit Vietnam you have to visit Hoi An- it's a once-in-a-lifetime experience.  And we loved our driver- Kien. Every day he showed up in a sparkling clean car with water and newspapers for us. Then he would do all the work while we were able to relax in the backseat and enjoy the beautiful Vietnam scenery. Because it was just us and Kien we were able to tailor the trip as we went. We could spend as much or as little time as we wanted at any stop; we didn't have to wait for a busload of people.  This trip cost more than your standard "big bus tour" but it was worth it! It was a stress-free, relaxing time and we got to visit some of the most beautiful landscapes in the world." – Alexis Williams from Texas, USA
"I will recommend this experience to everyone that would like to travel to Vietnam. I feel I am a friend of Vietnam. However, a litter more time to relax would have been a plus. The driver was very good and drove very safely. Delicious food and fun with chicken powder. Mark speaks English very well. He has a good sense of humor..,"– Lyn Weid from New Zealand  Read more 
We have done all the hard work so you can access the best destination has to offer. Thus, do not just take the road, determine your memorable trip to Vietnam with Go Vietnam Tours