If you want to start Vietnam Vacation Packages, you probably need a visa, otherwise, you will not be allowed into the country. The best way to get the cheapest visa for Vietnam is to buy the approval letter (visa on Arrival "VOA") or buy E-visa on the Internet.
Vietnam e-Visa is very simple with the online visa approval process available to citizens of 80 countries. E-Visa payment and delivery are done entirely online and take three working days. This article below provides everything you need to know about applying for Vietnam e-Visa.
How E-Visa Vietnam Works?
E-visa for Vietnam is an approval letter bearing a unique code issued by Vietnam Immigration Department. Once holding this approval letter, an approved visa applicant can get visa stamped easily on arrival at Vietnam airport (air travelers) or at Vietnam Embassy (land or sea travelers). The outstanding characteristic of E-visa is that applicants can apply online in just a few minutes by submitting an online Vietnam visa application and receiving their visa approval letter or code via email. The total processing duration is only 2 working days. In urgent cases, it can be done in just a few hours or 1 business day.
How Many Vietnam E-Visa Types?
In terms of validity duration, Vietnam visa has 3 three types: 15 days, 30 days and 90 days. The 15 days type is normally an exemption visa. 30 days visa can be a tourist or business visa. The 90 days visa is constantly a business visa. Applicants can require for single entry or multiple entries during the applied validity period.
How Much is E-Visa Vietnam?
Different Vietnam visa types require different relevant visa fees. Normally citizens of Africa and the Middle East region are required to pay the higher visa fees, and even some citizens are not allowed to enter Vietnam without a sponsor. The cost of E-visa is also advised automatically when the application for a visa is completed with the item of visa type, nationality, and the number of applicants.
See the price lists on the websites of agencies.
#CHEAPVIETNAMVISA.NET – the best price for an approval letter and for providing a visa ($6/ month/ person, single entry) and gives fast processing, proven services and online payment with the credit card or Paypal.
#VIETNAMVISAPROVIDER.COM – low price ($8/ month/ person, single entry) for approval letter and for providing a visa, fast processing, proven services, and online payment.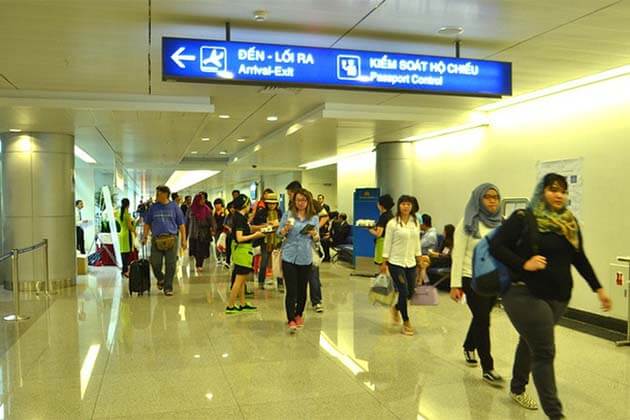 How to Apply for Vietnam E-Visa
• Go online to the official website for Vietnam e-Visa application
• Upload images of your passport data page and passport photo
• Fill up all required info from your passport data page and your trip
• Pay the e-Visa $25 fee using any of the payment methods offered
• Receive your registration code and save the number
This type of visa is perfect for tourists or businessmen taking a short trip which has a validity of 30 days and no more than that. Make sure that all your details are entered correctly to avoid delays at the airport.