Vietnam is a multinational country that has 54 ethnic groups with about 86 million people. The Kinh (Viet) people account for 86% of the country's population and mainly inhabit the Red River delta, the central coastal delta, the Mekong delta, and major cities. The other 53 ethnic minority groups, totaling over 8 million people, are scattered over mountain areas spreading from the North to the South.
In your Vietnam Tour Package, besides enjoying the journey in crowded destinations, travelers also have a chance to stay in the wilderness to experience the local culture. Therefore, we recognize the need to provide basic information about the customs and practices of ethnic minority people. This will help travelers to avoid cultural shocks which could make the trip not as great as desired.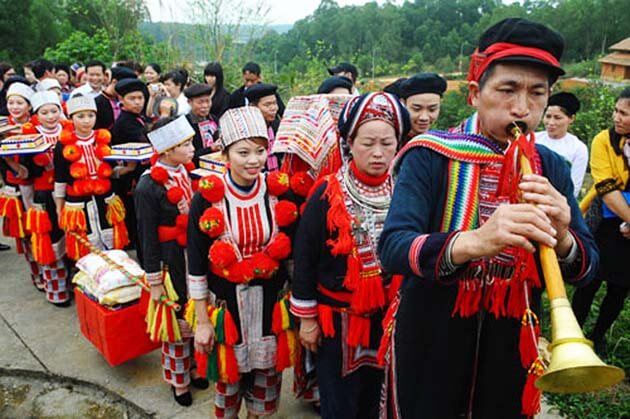 The Largest Ethnic Groups in Vietnam
Kinh
Among Vietnam ethnic community, Kinh ethnic group keep an important role in national development which accounts for 86.2% of the Vietnam population. Kinh people allocate along whole Vietnam and some other countries, yet the majority is in deltas and urban areas throughout the country. The main language belongs to Viet – Muong language group. Rice cultivation in submerged fields is the main economic activity of Kinh people. Wet rice civilization was born for thousands of generations and reached a certain level. Compared to other ethnic groups, the Kinh people's farming reached a higher level of productivity.
The Kinh people's culture is rich in proverbs, folk tales, songs and dances that help preserve their traditions. The literature is written in many forms such as poems, writings, books, and edicts. Besides physical values, the Kinh in particular and Vietnam people in general also show their precious values on spirituality such as ancestor worship, death anniversaries and unique festivals. Besides, there is an appearance of popular religions such as Buddhism, Roman Catholicism, and Caodaism.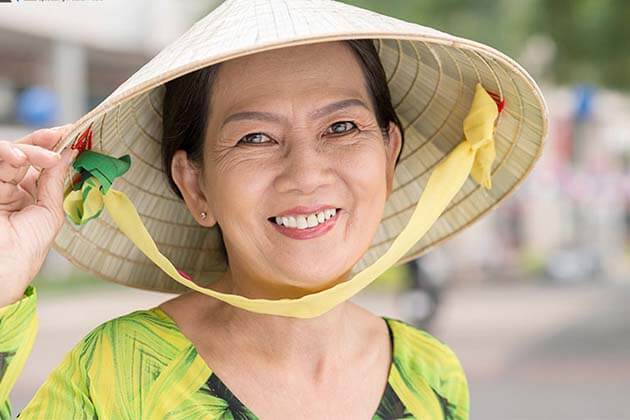 Tay
With the number of around 1.7 million people, the Tay people make up close to 2% of Vietnam's population which are the second-largest ethnic group in the nation. Tay ethnic minority group settles mainly on fertile plains where they cultivate rice and keep cattle and poultry as well. Rice is a staple food for the Tay people.
Tay families have a close-knit bond. They respect their ancestors so much that the altar is always put in the most solemn and honorable place of the house. Another interesting fact is that a couple rarely divorces which also reinforces the Tay's strong sense of family ties.
The Tay has developed a rich culture of poetry, songs, epics, tales, funny stories, and dances performed at festivities and when they have visitors. "Dan Tinh" musical instrument – a soul of the folk songs and a folk dance is used in every cultural and spiritual life of Tay people.
Thai
Residents of Thai ethnic minorities account for approximately 1.8% of the Vietnamese population which is ranked the third largest ethnic group in the country. Thai people originated from South East Asia where their ancestors still live to date. They cultivate rice, corn, and other subsistence crops so their staple food is rice.
Thai ethnic minority is well-known for its beautiful woven garments, accessories and typical houses on stilts. These houses are designed to protect the residents from the possible flooding as well as dangerous animals. They also provide shelter for their animals. Women retain their habits in dressing while men received the dress in style of Viet inhabitants (not yet everywhere).
Muong
The Muong people constitute 1.5% of the total population in the country which ranked 4th among the largest ethnic in Vietnam. The Muong people inhabit the mountainous region of northern Vietnam, concentrated in Hoa Binh Province and the mountainous districts of Thanh Hoa Province. Muong people share ethnic roots with Vietnamese and their language is classified according to the Vietnamese – Muong language branch. The Muong live in mountainous areas that have abundant land to grow wet rice.
The Muong have diverse folk arts including folk songs and poems, the sorcerer's worshipping songs, tales, proverbs, lullabies, and riddle songs. The most popular musical instrument is "Gong" used in cultural events of Muong people. Another noteworthy thing about Muong ethnicity is they have their calendar based on neither the Sun nor the Moon. Their calendar is made from bamboo and has twelve months as well.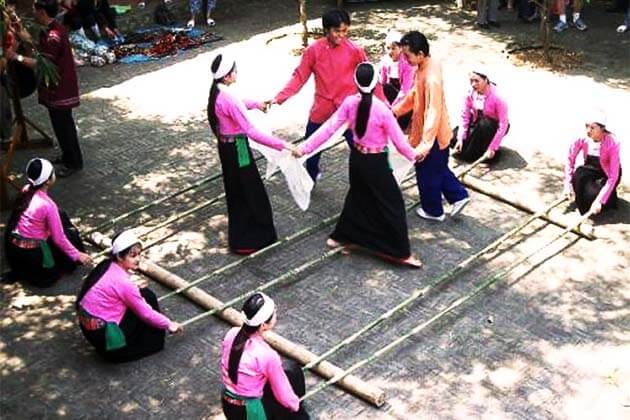 Khmer
The Khmer ethnic minority group has a population of about one million residing in the Mekong Dental concentrated in the southeastern provinces such as Tra Vinh, Soc Trang, An Giang, Kien Giang. Khmer people traditionally practice wet rice cultivation. They have a long tradition of selecting rice strains, building irrigation networks, and using tidal waters to enrich arable soils.
The Khmer mainly follow Buddhism and also worship their ancestors. Some outstanding agricultural rituals are "Worshipping the god of the fields" (Neak Ta Xie), "Calling the rice spirits" (Ok Ang Leok) and "The Moon" (Ok Ang Bok). A Khmer pagoda is a meeting place for cultural functions. Before their coming of age, young Khmer people are sent to pagodas to brush up on their knowledge and morality.
The Khmer has a treasure of folklore literature, including myths, legends, fairy tales, fables, and funny stories. The most interesting feature of the Khmer culture is the traditional theatre of Du Ke and Di Ke, which have musical influences from India and wider Southeast Asia.
Other Minorities in Vietnam
Among ethnic minorities, the most populated groups are Tay, Thai, Muong, Hoa, Khmer, Nung, etc with a population of around 1 million each, while the least populated is Brau, Roman, Odu with several hundred people each. Kinh people succeeded in establishing a centralized monarchy right in the 10th century. The Cham once boasted a flourishing culture early in history. The Tay, Nung, and Khmer peoples had reached high levels of development with the presence of various social strata. The Muong, H' mong, Dao, Thai, etc gathered under the rule of local tribal heads. Many ethnic groups divided their population into social echelons, especially those living in mountainous areas.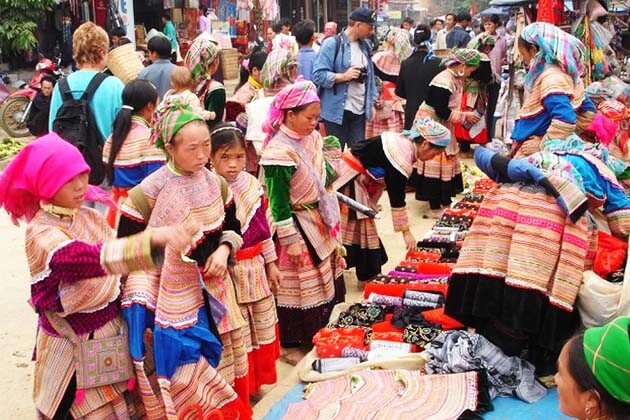 As a multi-cultural country, Vietnam has an ethnically diverse population with friendliness and hospitality are two characters that can be found everywhere in this country. Check our Vietnam Local Guide to learn more about the character of Vietnamese people, Vietnamese religions and also some other interesting facts.