Vietnam is an enchanting country, known for its breathtaking natural beauty, a heavy load of history and Buddhist temples and pagodas so beautiful that they are worth taking the trip. In general, Vietnam is one of the places with no high risk for most tourists to visit. In a recent ranking by Safety Around, Vietnam ranked 44th just behind Greece and above Belgium.
However, things are not always perfect. Vietnam, like the rest of the world, also has its problems with scams and annoyances targeting tourists. But it is not worth missing out on the great experience of Vietnam Local Tour because of just a few dishonest people. With some current safety information in Vietnam and the following useful travel tips, we hope you will have a worry-free and safe trip in Vietnam.
Vietnam Weather & Typhoon Season
As is common in tropical countries, many people ask us how safe Vietnam is in terms of weather and potential danger from wildlife. Vietnam's weather is not particularly harsh as it is sufficiently far north of the Equator to avoid the worst impacts of typhoons and tornadoes.
Vietnam's typhoon season lasts from the beginning of November until the end of April. Normally by the time any cyclone reaches the coast, it has lost much of its force, but sometimes they can cause damage to buildings in coastal towns and even on occasion claim lives.
Strong insect repellent is recommended. Although insect bites can cause Dengue fever, it is uncommon in Vietnam. In case you need assistance for an emergency to arise, our Vietnam offices and the UK helpline are available 24 hours a day.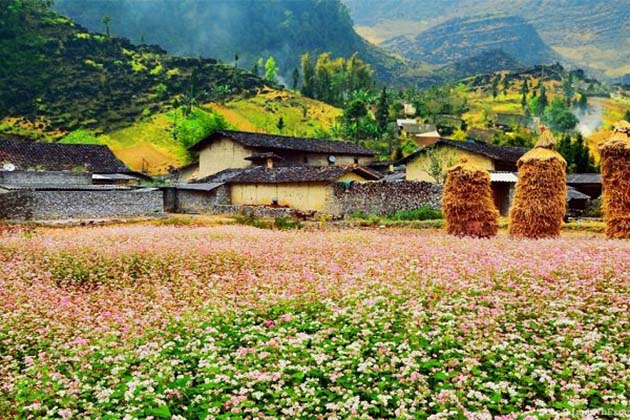 Crime Status in Vietnam
Violent crime is quite uncommon throughout Vietnam as well as the risk of Vietnam kidnapping and mugging is exceedingly low. Tourism is an important source of income for not only the government's finances but private as well. Therefore, the security of travelers is the number one priority in Vietnam. Those who commit any act against a visitor are punished more severely than those who do so against a resident.
However, it can still happen if you are not careful enough. Crowded areas are the most targeted, mainly because thieves are easily lost when you are always bumping into other people. However, this just happens when the owner is not careful with their belongings and leave them in plain sight. We advise you always to keep your bag close to you and that you don't flash your most expensive belongings for every pickpocket to see.
Traffic in Vietnam and Road Safety
Roads and transportation culture in Vietnam usually impress first-time travelers. Especially Western tourists who have standard traffic in their countries. Because cars, motorbikes, and bicycles use the same road and mostly the same lane. Traffic in Vietnam looks like chaos from the high. But this is Vietnamese cultural traffic. It even makes some tourists even feel fantastic.
Naturally, the roads are in poor condition and, thus, you are advised to keep your speed at a medium level and always keep an eye on the road and use a helmet. Moreover, we recommend checking that your travel insurance covers you when traveling by motorcycles. You can decide which transport to use, but always keep in mind to put traffic safety first so you can have a safe trip to Vietnam.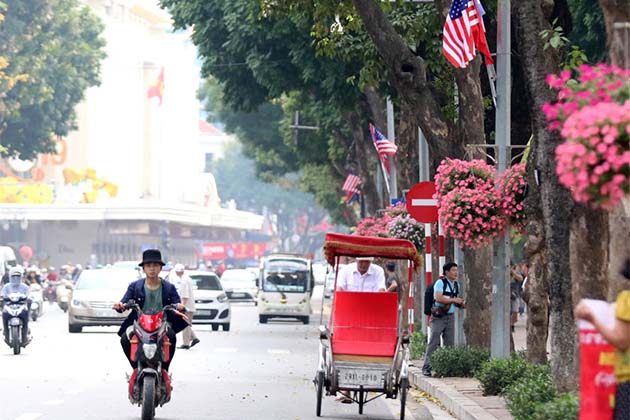 Health – Food Safety, Tropical Diseases
Before traveling to Vietnam, it is highly recommended to visit your doctor for advice on appropriate vaccines and get some medicines for common scenarios such as insect bites or diarrhea from eating strange foods. It is also a great idea to bring your prescriptions during the Vietnam Local Tour Packages in case Vietnam lacks the medication you need.
You should also be careful when using water in Vietnam. Only drink bottled water and never consume tap water. In restaurants, be careful with salads that have been rinsed in tap water as this is a potential source of infection.
Travel Tips for Women Solo Travelling in Vietnam
The number of reported crimes against solo female travelers is very low in Vietnam. The major number of women traveling in Vietnam will have a very friendly and peaceful time. This country is quite safe for women and children to travel. However, some assaults are still a common occurrence in certain cities. Ho Chi Minh City, Hanoi, Nha Trang, Da Nang, Cat Ba, and Sapa. Therefore, to avoid an unwanted scenario, you might want to take some extra precaution steps.
When going outside, refrain from wearing clothes that are too revealing. Asian women generally dress in a conservative manner, which is why low cuts and miniskirts might attract some attention that they do not want. It is practical to rely on GoVietbikes or GrabBikes for reliable taxi service instead of using the driver on the street.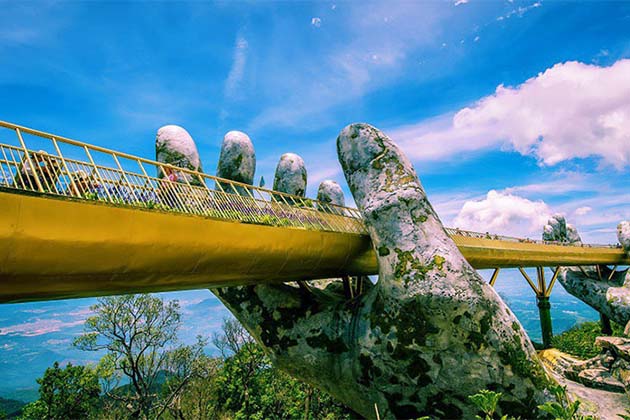 General Safety Tips for Travelling in Vietnam
Vietnam is an amazing destination, which is partly because it's so easy and safe to travel around. Everything from catching long-distance buses, to going on tours, even walking around tourist areas doesn't come with the same alarm bells that you'd get in other countries. However, it always pays to travel smart wherever you are in the world. Below are our top tips for safe traveling in Vietnam.
1. Keeping Valuable Items Carefully. When you visit a new place, carefulness is an indispensable characteristic. To ensure your possessions are safe, keep them on your person or, better yet, locked in a safe.
2. Be alert and confident. The bad guys may put target attacks on tourists who look embarrassed. Try to be confident by looking straight and being alert to people's surroundings.
3. Crossing busy roads. It may sound religious but crossing the crowded streets simply requires a high concentration. Keep an eye out for oncoming traffic and maintain a steady pace.
4. Haggling. It is common art in Vietnam so you do not take it too seriously. If you are not satisfied with the price, simply don't buy the item. Smiling and moving on is the best solution.
In general, Vietnam is a safe place for traveling. We hope that our guide on travel safety concerns and tips could encourage you to experience one of the rewarding sites of traveling. From discovering the unknown things to building unforgettable memories, we hope you will have a wonderful and safe trip.
For further advice or some Vietnam traveling tips, you can visit our Vietnam Tour Guides to discover more useful facts for your trip.