A comprehensive Vietnam family tour that caters to families looking to explore the best of Vietnam. Go Vietnam Tours offers a family holiday to explore the remarkable natural, cultural, and historical wonders in the beautiful S – shape land. You and your children will have a great time together with relaxation moments combined with exciting activities. From the north to the south of Vietnam, your children will earn the deepest childhood impressions for years. It's will be an unforgettable trip for family members.
General Information
Tour Route: Hanoi – Danang – Hoi An – Mui Ne – Can Tho – Ho Chi Minh
Duration: 16 days/ 15 nights
Start/ End: Hanoi/ Ho Chi Minh City
Tour Type:  Family, Leisure, Landscape
Tour Customizable: Definitely!
Guide: Local English Speaking Guide
Transportation: Private transportation by air-conditioned car
Brief Itinerary
Day 1: Hanoi Arrival
Day 2: Hanoi – Duong Lam Village
Day 3: Hanoi – Halong Cruise
Day 4: Halong Bay Cruise – Danang Arrival
Day 5:Danang – Hoi An Ancient Town
Day 6: Hoi An Ancient Town Free day
Day 7: Hoi An Free day
Day 8: Danang – Ho Chi Minh – Mui Ne Beach
Day 9: Mui Ne Free on the beach
Day 10: Mui Ne Free on the beach
Day 11: Mui Ne – Ho Chi Minh
Day 12: Ho Chi Minh – Cai Be
Day 13: Cai Rang – Can Tho
Day 14: Can Tho – Ho Chi Minh
Day 15: Ho Chi Minh – Cu Chi Tunnel
Day 16: Ho Chi Minh Departure
Full Itinerary
Day 1: Hanoi Arrival (D)
Welcome you to the beautiful land, of Vietnam, a country rich in culture & tradition. As soon as you land at the airport, our tour guide and driver will be waiting for you. Back to your hotel and today is your leisure day. Upon your flight to Vietnam, if it's too late, the Water Puppet Show and a cyclo to see the charming beauty of Hanoi Old Quarter with kids.
Overnight in Hanoi.
Day 2: Hanoi – Duong Lam Village (B, L)
Today you will head up to enjoy the homestay on the outskirt of Hanoi. One step closer to nature and local life. Here, you also have a chance to make friends with locals. Join some activities like cooking, biking, and farming, which help your children gain more fun and knowledge.
Back to Hanoi in the late afternoon.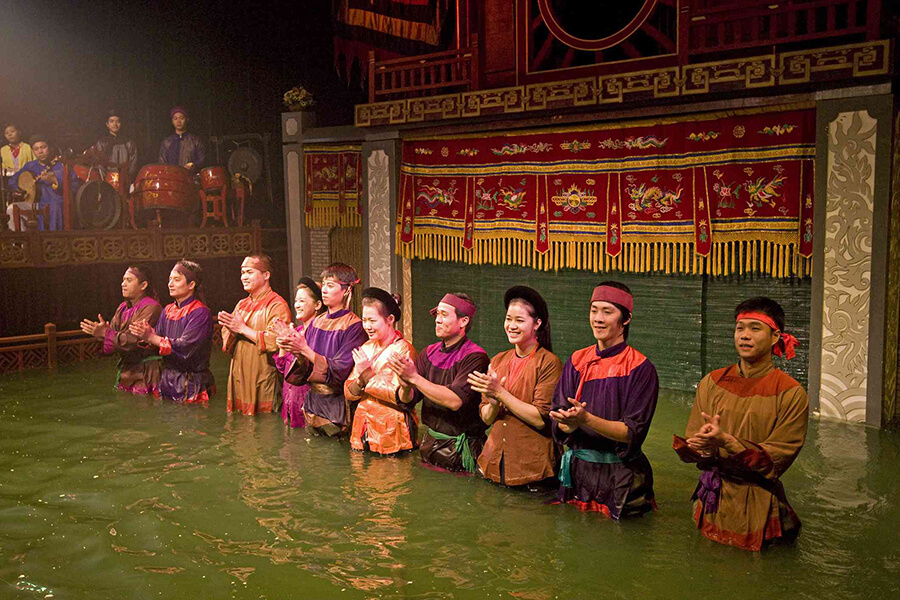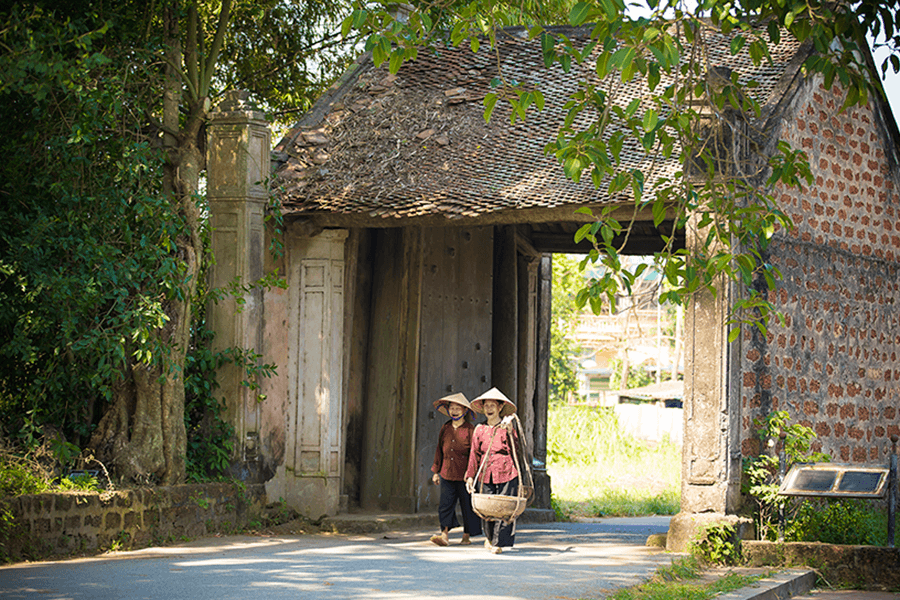 Day 3: Hanoi – Halong Bay Cruise (B, L, D)
Wake up early, our driver will be waiting for you to head you up to the World Natural Heritage Site, Halong Bay. With more than 3,000 limestones "peaks" or karsts that jut from the deep blue water as far as the eye can see, you can find nowhere is the same. Enjoy a day and a half to see the overwhelming views from the decks. Overnight on the cruise and you will see how Halong beautiful is at night. the lights of the fishing boating as the stars on the water. This promises to be one of your most memorable travel experiences in Vietnam.
Stay overnight on the Boat.
Day 4: Halong Bay Cruise – Danang (B)
Wake up by the sound of lapping bay water to see the sunrise, which you can miss to see the spectacular view. After breakfast, you will visit the Sung Sot cave, swim and relax. The Cruise back to the jetty while the brunch is served during the cruise. Cruise check-out before moving to Van Don Airport to fly to Danang.
Overnight in Danang.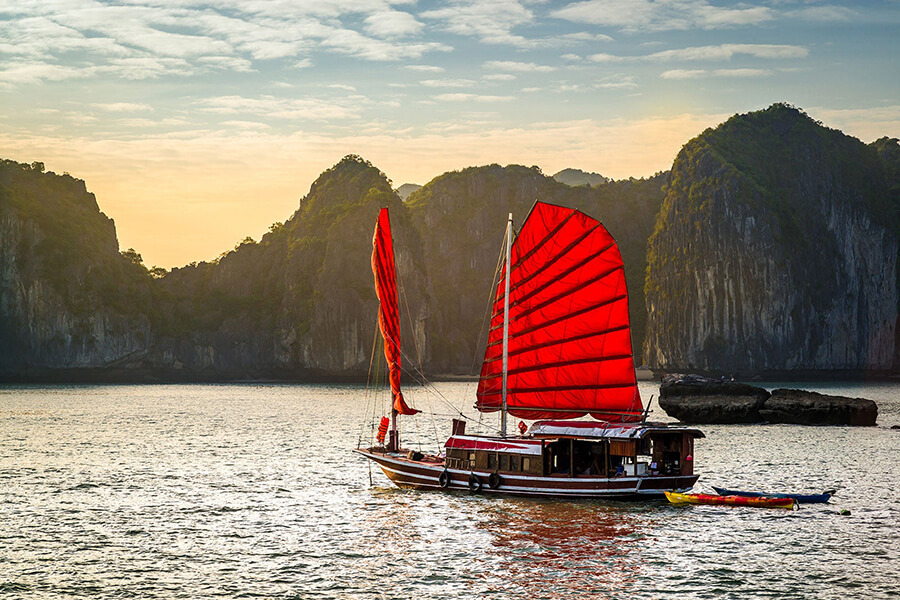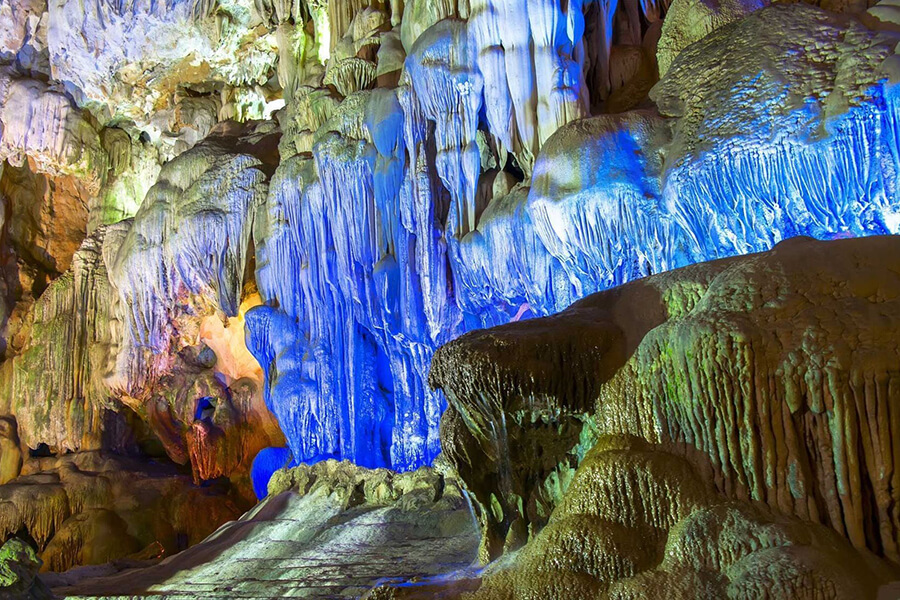 Day 5: Danang – Hoi An Ancient Town (B, L)
The local tour guide will pick you up from your hotel and start a half-day tour in Da Nang to visit Golden Bridge. The lunch on the way to Hoi An Town. In the afternoon, you arrive at Hoi An. Here, the local guide will lead you to visit the attractions in the ancient town, which existed over a hundred years ago. Then, drop in some dessert shops, where many people get clothes and shoes made here. The kids got in on the act as they have some shoes custom-made for them. Overnight in Hoi An hotel.
Day 6: Hoi An Ancient Town Free Day (B)
You have the whole day to discover Hoi An on your own. This lively town was once a major port city and has a beautifully preserved Old Town Centre, a Heritage Site boasting traditional houses, temples, and plenty of museums. The best thing to do in Hoi An is to walk around this part of town in the evening when the lanterns light up and you can enjoy the shops, restaurants, and the magical atmosphere of this ancient place. Strolling through the local market and doing a boat ride on the river is easy to arrange with drop lanterns in the river. Stay overnight in Hoi An hotel.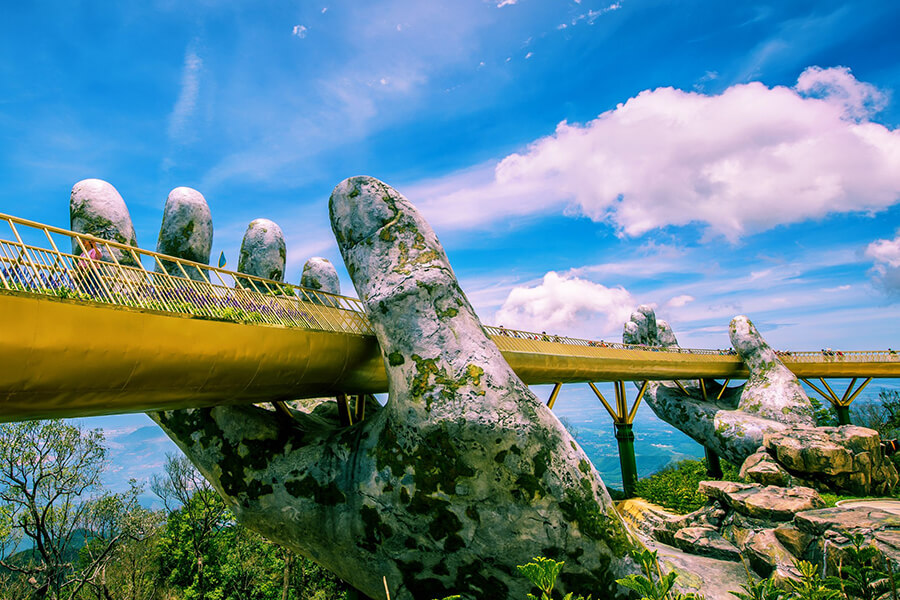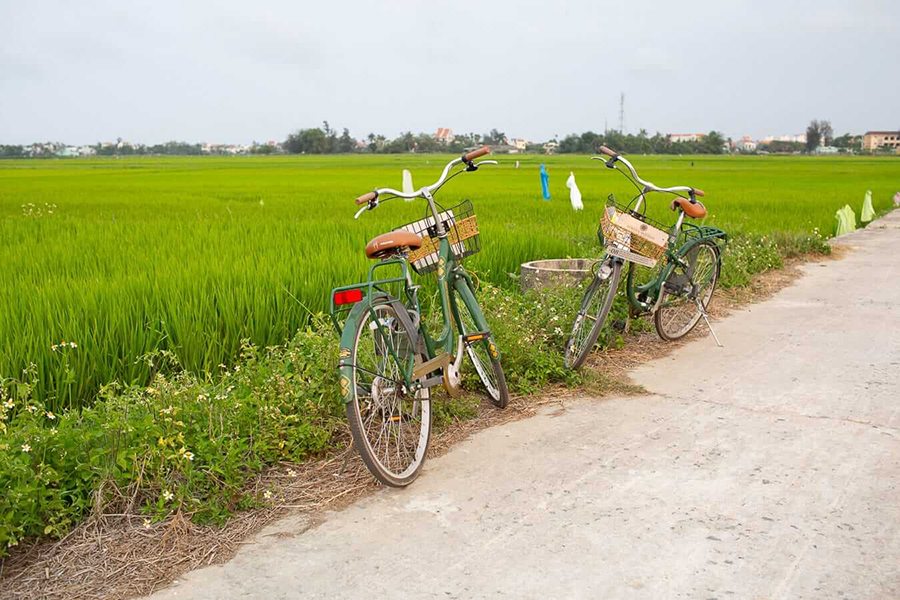 Day 7: Hoi An Free (B)
Another day at your disposal with a spectacular option! If you so wish, we can arrange for your family the trip to Tra Que Herb Village Mountain and then take a cooking class. You'll ride through the countryside Tra Que, where you learn about agriculture and the traditional Vietnamese Koker. In the class, you'll learn how to cook specialties such as Tam Huu-rolls; Bahn Xeo pancakes, and more! In the afternoon you will return by bicycle to Hoi An. The kids are always curious about making the food and eating it. Let's try with them. It would be forever memories of their life.
Overnight in Hoi An hotel.
Day 8: Danang – Ho Chi Minh City – Mui Ne Beach (B)
Leave Hoi An for a domestic flight to Hochiminh City (called Saigon as well). Upon arrival at Tan Son Nhat Airport, you will be greeted and transferred to Phan Thiet directly, where is available one of the most beautiful white sandy beaches Mui Ne. Arrive in Mui Ne in the late afternoon; it is a bit tired day for you and your kids. That's why the nice resort on the beach with a lovely pool is a must for your family. Check-in the room and free to enjoy the night on the beach.
Day 9: Mui Ne Free on the Beach (B)
Today you will be free for your activities. We suggest you to the dunes which are pretty much what they sound like, a seemingly endless expanse of desert-like sand. And the Fairy Spring, a shallow creek that runs through the dunes. It's a lot of fun – especially for kids – to walk up to it for a few miles, the whole time splashing, jumping, rolling, and frolicking in the cool water and its deliciously goopy sand.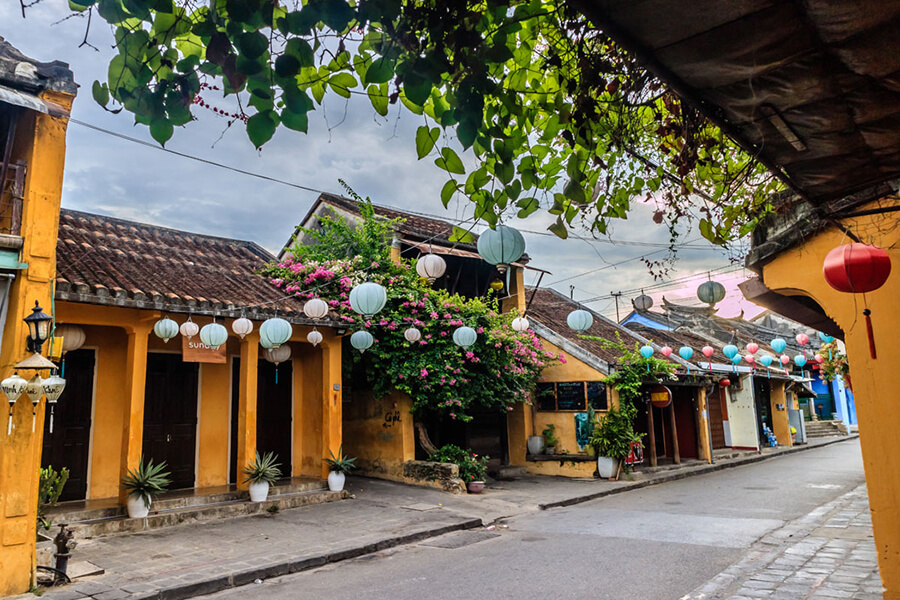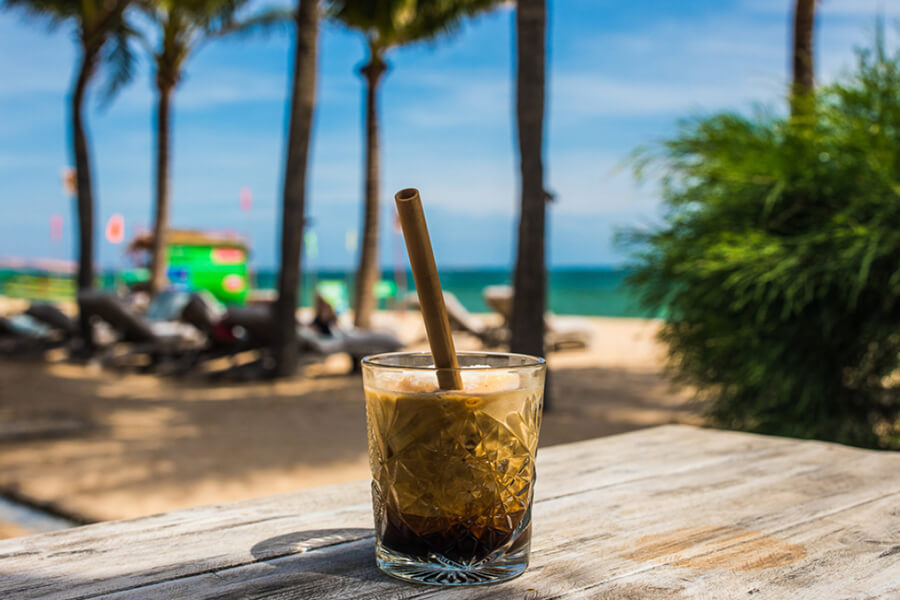 Day 10: Mui Ne Beach (B)
Today enjoy your leisure time on Mui Ne beach.
Day 11: Mui Ne – Ho Chi Minh City (B)
it's time to say goodbye to the sea and back to the lively city, Ho Chi Minh. Take a rest before your tour in Ho Chi Minh City.
Day 12: Ho Chi Minh City – Cai Be (B, L, D)
A journey through the Mekong Delta is a must for any Vietnam tour and your whole family. Start from Ho Chi Minh City in 2.5 hours drive to Cai Be plain town. The vibrant colors and bustling markets of the Mekong Delta will delight both children and adults. Arrive at Cai Be at noon, then board the Bassac. Welcome drinks will be provided upon arrival, followed by an introduction to the ship and the crew. Depart for Cho Lach on Tien Giang River and enjoy lunch on the upper deck while on the way. Resting on the deck while the ship turns into Cho Lach Canal for 30 minutes through the traffic of sand and rice barges, through fruit drying facilities, and around wooden shipyards.
Visit a village on the banks of the Mang Thit River, where you can appreciate the lifestyle in the delta. Visit nearby gardens or rice fields. Back onboard the Bassac, free drinks will be served, so why not sit back and enjoy the sunset overlooking the magical Mekong water. Dinner will be served while Bassac cruises Mang Thit River towards the Bassac anchor at night, downstream from the small Tra On the market. Overnight in Cai Be hotel.
Day 13: Cai Rang – Can Tho (B, L)
In the morning, breakfast will be served whilst the boat cruises the Tra On floating market, then departs towards Can Tho. Upon arrival check out of your cabin and you will be transferred onto a local boat to visit the Cai Rang floating market. Cruise through the floating market where you will see the bustles with wholesalers on big boats. Here, during the early morning market hours, larger-sized boat anchors create lanes that smaller boats weave in and out of. in the floating market, you will see the main items sold here are fruit and vegetables and every boat has a long upright pole at its bow from which samples of the goods for sale are hung. The floating market is the same as the land market, they also sell mango, bananas, papaya, pineapple, and even floating pho vendors on the boat.
Back to land and have lunch in Can Tho. This afternoon, it's time to cycle around the quiet lanes and dirt paths of Can Tho. Biking is the perfect way to discover the countryside with your family. The road frame is flat and the sites are amazing: cottage industries, small farms harvesting or planting rice, and hidden temples you are also greeted by the friendly locals. Then, transfer to a small hotel in Can Tho. This cozy modern hotel is a comfortable place to stay after a long day. Overnight in Can Tho.
Day 14: Can Tho – Ho Chi Minh City (B, L)
After your breakfast, it's time to drive back to Ho Chi Minh for around 4 hours. On the route, stop for lunch.
Overnight in the hotel in Ho Chi Minh hotel
Day 15: Ho Chi Minh City – Cu Chi Tunnel (B, L)
After breakfast, leaving the city behind, we will drive to the Cu Chi district. On the way, the scenery changes to views of rice paddies, villagers drying noodles by the side of the road, and other scenes typical to southern Vietnam. After a short hour, you arrive and start your visit to the famous Cu Chi Tunnels which consist of an incredible underground tunnel network constructed during both the French and American wars. The Ben Dinh or Ben Duoc sections of the tunnel will be the first stop.
Back to Ho Chi Minh City for lunch. This afternoon, visit the Reunification Hall, formerly known as the Presidential Palace. This fascinating building is the witness of history still fresh in the minds of many. Continue to trip to visit the Old Post Office, the Notre Dame Cathedral. And the last stop is Ben Thanh Market – the largest, the liveliest, and the most colorful in Ho Chi Minh. Stay overnight in the Saigon Hotel.
Day 16: Ho Chi Minh City Departure (B)
Today is the last day of Vietnam. After breakfast, check your luggage to make sure all in your luggage before leaving. Our tour guide and driver will transfer you to Tan Son Nhat Airport End of our service. "Tam biet" and we hope to see you soon on the next Vietnam tour packages as well as Indochina.