The Jewels of Vietnam family tour package from Go Vietnam Tours promises to provide your family with an unforgettable experience. From the peaceful city of Hanoi to the mysterious beauty of Ha Long Bay, the dreamy city of Hue, and the lively and bustling Ho Chi Minh City, this tour will take you on a journey through the best that Vietnam has to offer. During this trip, we designed for children to make sure that they have a great holiday and have much useful knowledge about the culture of Vietnam. So what are you waiting for? Book now and discover the brilliance of Vietnam with your family.
General Information
Tour Route: Hanoi – Halong Bay – Hue – Hoi An – Ho Chi Minh City
Duration: 12 days/ 11 nights
Start/ End: Hanoi/ Ho Chi Minh City
Tour Type: Discovery and Experience
Tour Customizable: Definitely!
Guide: Local English Speaking Guide
Transportation: Private transportation by air-conditioned car
Brief Itinerary
Day 1: Hanoi Arrival
Day 2: Hanoi City Tour
Day 3: Hanoi – Halong Bay
Day 4: Halong Bay – transfer to Hue
Day 5: Hue – Perfume River Cruise
Day 6: Hue – Royal Tomb of Emperor Tu Duc – Imperial Citadel
Day 7: Hoi An City Tours
Day 8: Hoi An – Cua Dai Beach – Cooking Class
Day 9: Hoi An – Free Day
Day 10: Ho Chi Minh City Tours
Day 11: Ho Chi Minh – Mekong Delta Tour
Day 12: Ho Chi Minh Departure
Full Itinerary
Day 1: Hanoi Arrival (D)
Xin Chao and welcome to Vietnam! As soon as taking off the plane, our tour guide and driver will transfer to your hotel. Take a short rest and gather to the attraction point in your hotel, and your adventure begins with a welcome meeting at 5 pm. Afterward, perhaps enjoy some dinner with your family and fellow travelers
Overnight in Hanoi
Day 2: Hanoi City Tour (B, L)
Embark on a full city tour of the town. First of all, we visit Ho Chi Minh Mausoleum and Museum beside, then move to the tranquil Temple of Literature which is known as the first university of Vietnam. Continue the trip, our tour guide will head you to the Museum of Ethology where you can more understand the diverse heritage of Vietnam. In the evening, enjoy the traditional show, the water puppet performance which has become a tradition of the north of Vietnam, dating back nearly a thousand years, is performed by traditional Vietnamese music such as employs drums, wooden bells, horns, and bamboo flutes.
Overnight in Hanoi.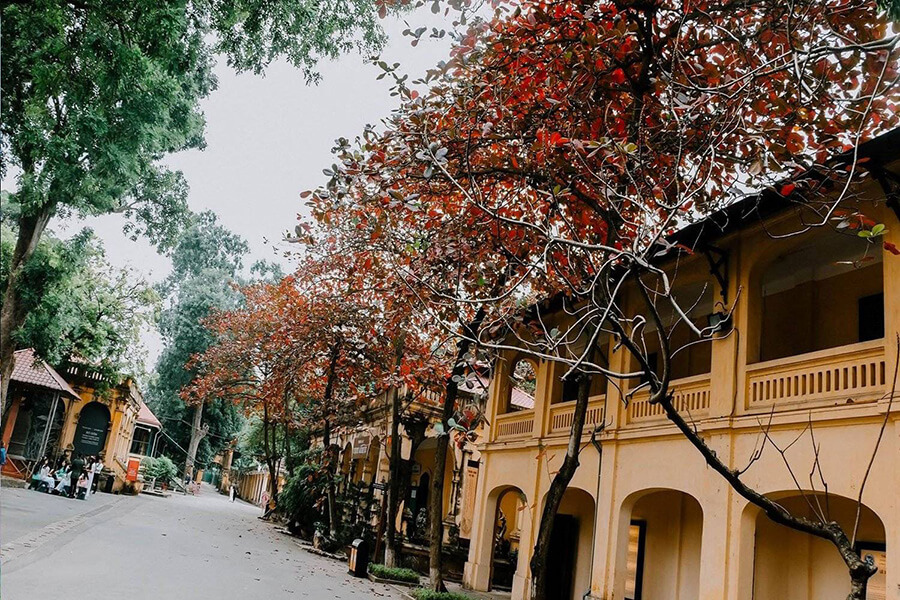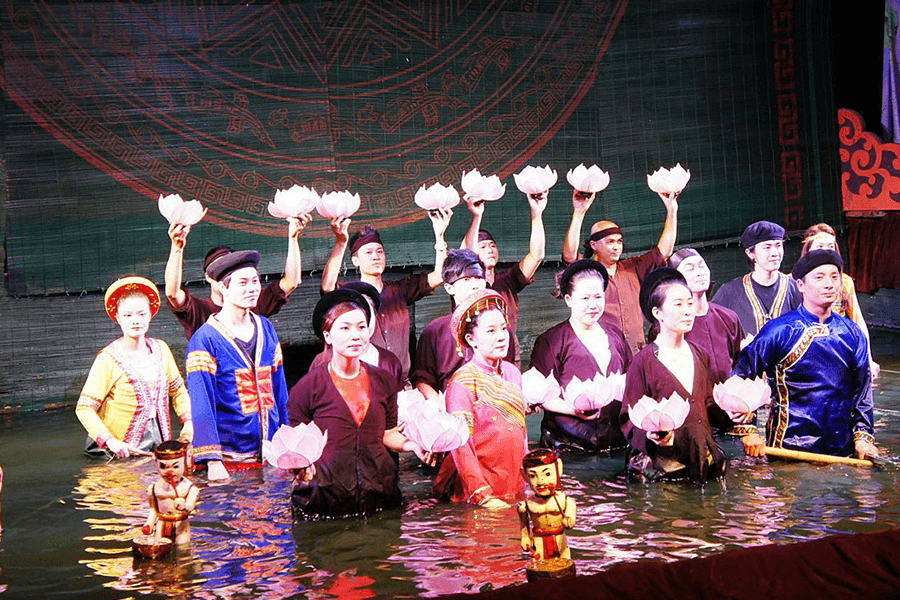 Day 3: Hanoi – Halong Bay (B, L, D)
Wake up early to see Hanoi in the morning before going to the spectacular World Heritage-listed site of Ha Long Bay (about 4 hours). The bay is a breathtaking secluded harbor, with some 2,000 limestone islands jutting out of the waters of the Bac Bo Gulf. Floating on your private boat and cruise to see the dramatic limestone peaks. Here is an amazing chance to swim in the famous Vietnam East Sea and explore caves filled with stunning stalactites and stalagmites. Today, let's enjoy the beautiful night on board, beneath a sky alive with stars. Your sailing junk with twin-share cabins which have air conditioning and private facilities. Sitting on the board and enjoying a cocktail and seeing the amazing view of Ha Long at night.
Day 4: Halong Bay – Transfer to Hue (B)
Wow, it's so exciting when enjoying breakfast on the boat and perhaps heading out for an optional early morning kayak. Back to Hanoi by bus to take the night train bound for Hue. Known as the former imperial capital of Vietnam, Hue was the treasure of Vietnam's royal past, which was created by the bustling streets and tranquil settings. Although conditions are basic on your train journey, overnight trains are a classic South East Asia experience and the best way to travel long distances with the locals. Overnight Sleeper Train.
Note: To safely participate in kayaking, children must be a minimum of 8 years old. All kayaks are two-seaters and last for 1,5 hours.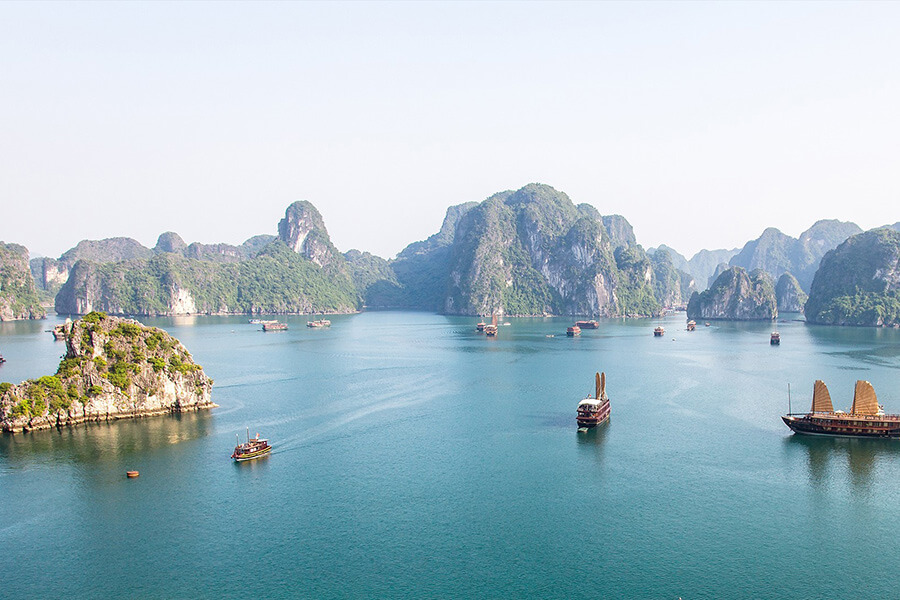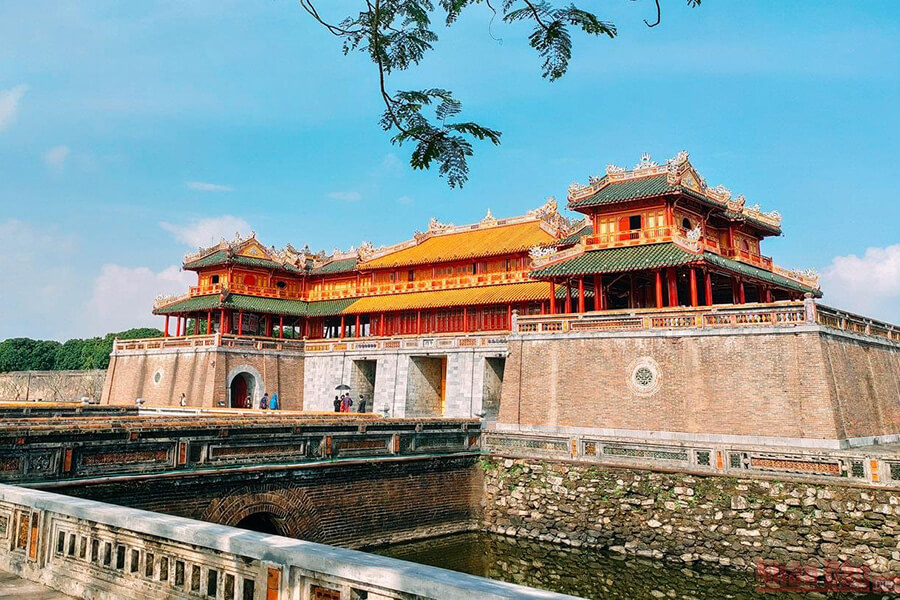 Day 5: Hue – Perfume River Cruise (B)
Welcome to Hue, the capital of Vietnam in the past. After enjoying breakfast at the local restaurant, let's go on the dragon boat cruise along the Perfumer River. Today is started by visiting Thien Mu Pagoda, which is considered by many to be the unofficial symbol of Hue. It's an active Buddhist monastery originating in 1601. Then, visit one of the royal tombs, that of Emperor Tu Duc, and see the central lake set amid a grove of frangipani and pine trees. Here is also your chance to visit the tomb of Ming Mang, the King of the Nguyen Dynasty. Located at the lush forest scene and impressive architecture makes it become the most majestic of all the royal tombs.
Overnight at Hue.
Day 6: Hue – Royal Tomb of Emperor Tu Duc – Imperial Citadel (B)
Dip into the fascinating former capital today, you will visit the Imperial Citadel, which is the best-preserved remnant of a large citadel and royal center that once existed on this fortified site. The unique fortifications are fascinating, even though much of this place has sadly been destroyed by war. This place becomes older when the foliage-covered ruins make for an interesting couple of hours of exploring. Walking to visit the Forbidden Purple City, which is nearly deleted during the Tet Offensive in 1968.
Back to your hotel and overnight at Hue.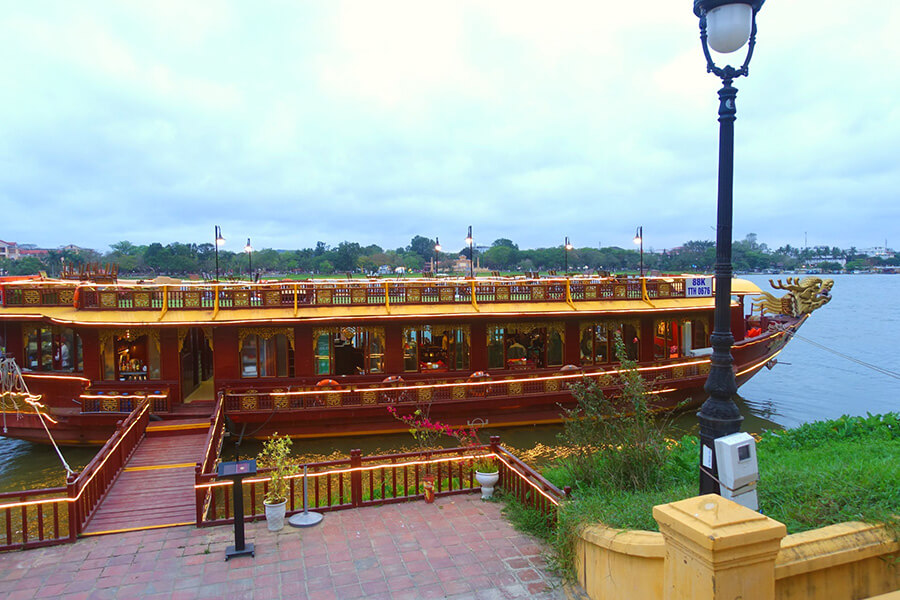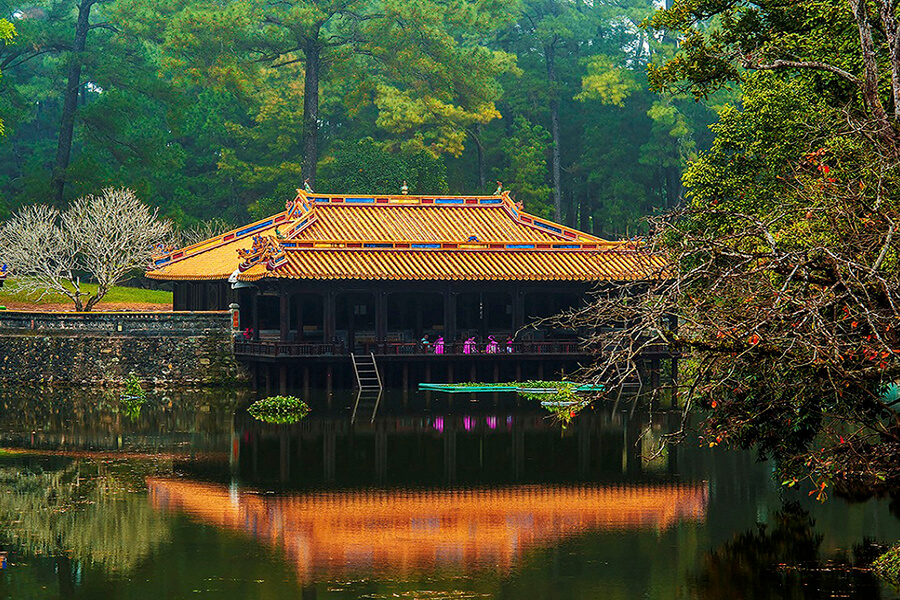 Day 7: Hoi An Arrival – Hoi An City Tour (B)
After having breakfast at Hue, our diver will head you off to Hoi An. On the way to Hue, you will see the coastal rice paddies, then traverse the spectacular Ha Van Pass along the mountains en route to Hoi An. As a World Heritage Site, Hoi An put off its charming beauty. It's great for strolling around at a leisurely pace and taking photos the background is many beautiful Japanese houses and Chinese temples lining the narrow lanes. You may see parts of Hoi An look exactly as they did more than a century ago. It's also a mecca for shopping. Browsing the local markets and shops for original paintings, handcrafted woodwork, ceramics, embroidery, and lanterns where you can see how colorful Hoi An is. Hoi An also famous for its tailoring, with a great variety of fabrics and tailors to choose from.
Day 8: Hoi An – Cua Dai Beach – Hoi An Cooking Class (B, L, D)
A peaceful Hoi An in the morning, Head out to Cua Dai Beach, which is known for its stunning palm-fringed with sand and views of the Cham islands. Then, transfer back to town for lunch. In the afternoon, it's really interesting to experience when joining the cooking class. Here, you will try to cook Vietnamese dishes as well as Hue cuisine.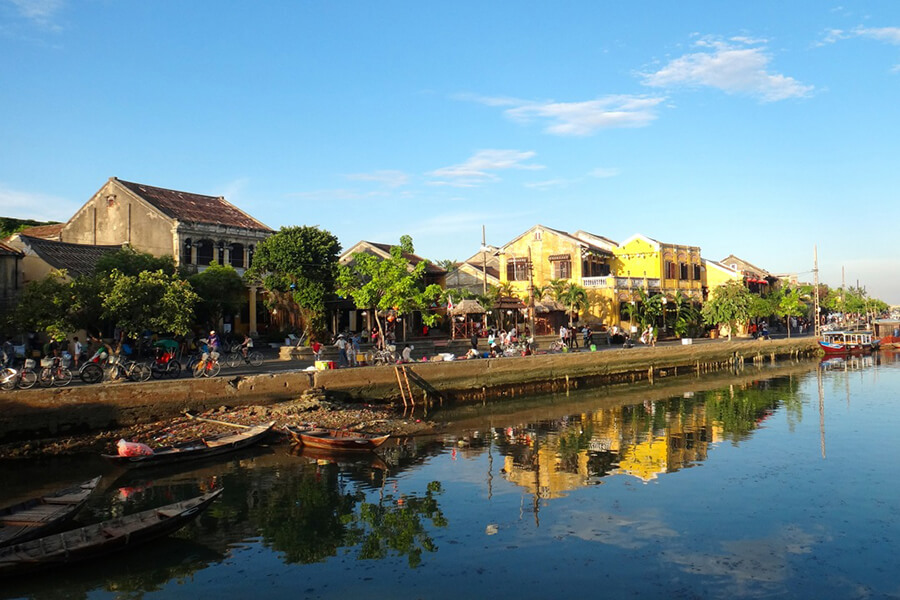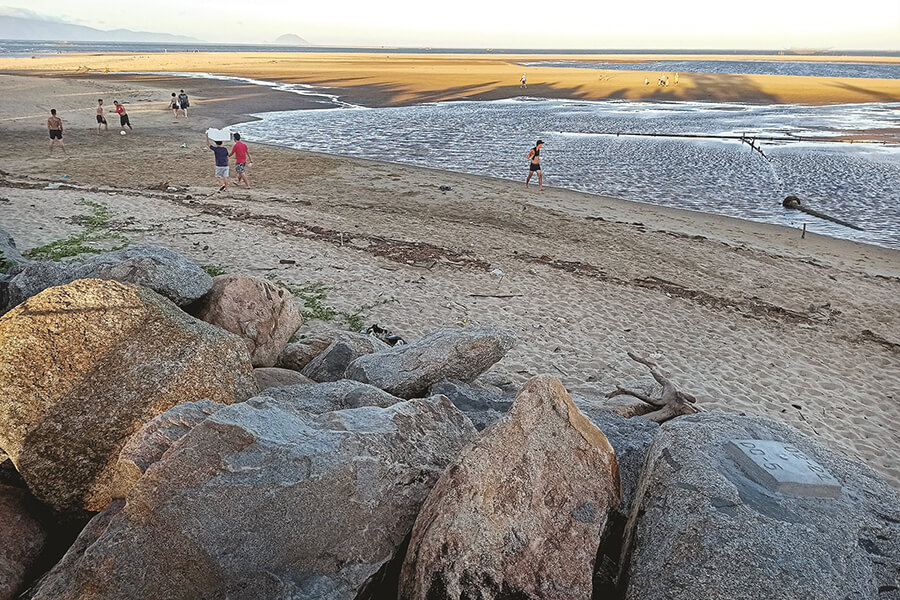 Day 9: Hoi An – Free Day (B)
Today is free for you to explore Hoi An in your way. Don't forget to bring your camera, and take a lot of photos. Hoi An street food tour is also a good idea for you. Hire some bikes or cyclo trips is also a suggestion for you to explore the gorgeous surrounding countryside.
Overnight at Hoi An
Day 10: Ho Chi Minh Arrival – Ho Chi Minh City Tours (B, L)
From Hoi An, our driver will transfer you to Da Nang international for a flight to Ho Chi Minh, which is known as Saigon, Ho Chi Minh is characterized by a series of sights and sounds – a fascinating mix between old and new, East and West. Head out to Ben Thanh Market and enjoy a delicious local lunch of street food and enjoy an orientation walk. Afterward, visit the Reunification Palace and War Remnants Museum to more understanding of Vietnam History. Consider scooting off on cyclos to Cholon, the China town area of Ho Chi Minh city, for a bit of temple hopping.
Overnight at Hotel in Ho Chi Minh City.
Day 11: Ho Chi Minh City – Mekong Delta Tour (B, L, D)
Add full energy in the morning before heading down to the Mekong Delta. Let's visit unexplored Ben Tre considered the home of coconuts. The fertile delta is famous for its abundant harvest of tropical fruits and flowers. On arrival, float on your private boat and cruise along the maze of waterways to visit some local cottage industries. This is a fascinating behind-the-scenes look at a different part of the local company. Then head to your overnight homestay by the water. Visit a family home for a truly local experience – this is an amazing chance to understand daily life from the inside.
Overnight in homestay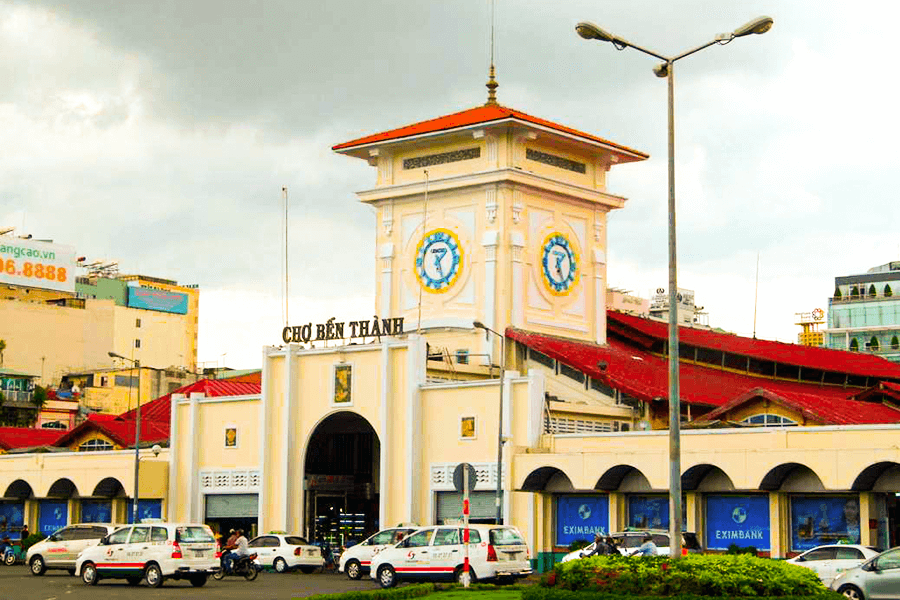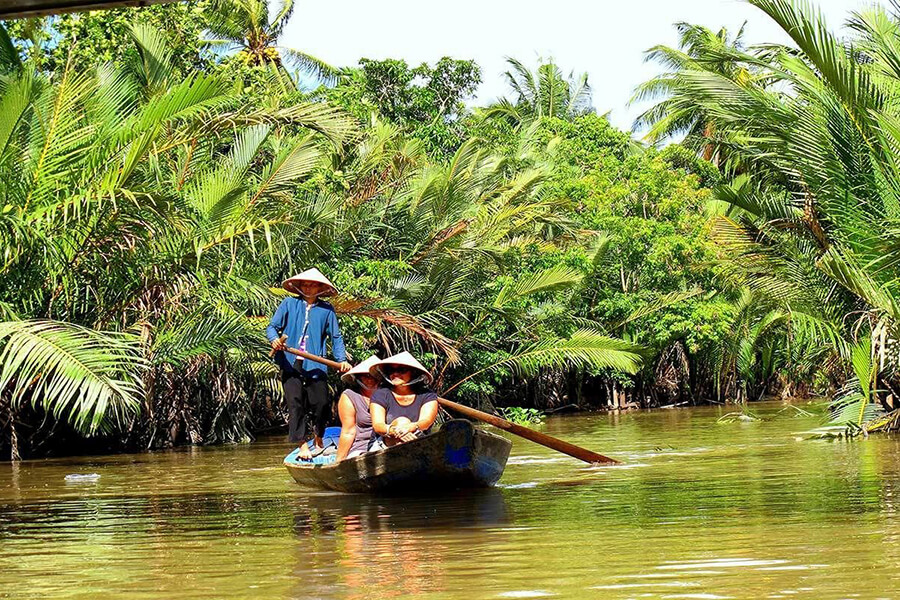 Day 12: Ho Chi Minh Departure (B)
Get up early to see the sunrise in the delta. Sart visits a local market and soya bean workshop before heading back to Ho Chi Minh City. Our tour guide will lead you to the local shop for you to buy the souvenirs before transferring you to the airport. It's time to say goodbye to Vietnam, 12 days in Vietnam are wonderful for you to get more understanding of this S-shaped land. Don't forget to share your trip to Vietnam.
"Free Inquiry this tour or create your trip with our travel expert"