Visitors to Vietnam can easily catch a glimpse of more shade of green than you can imagine or the brilliant patchwork of fine stretching white sandy beach, crystal blue water, and surrounding green trees. The beauty of Vietnam can be best seen via beaches. If you are looking for beautiful beaches in Vietnam, you will be spoilt your choice as there are numerous gorgeous beaches captivating visitors. Among them, Nha Trang Beach is a must-go during your Vietnam Beach Holidays.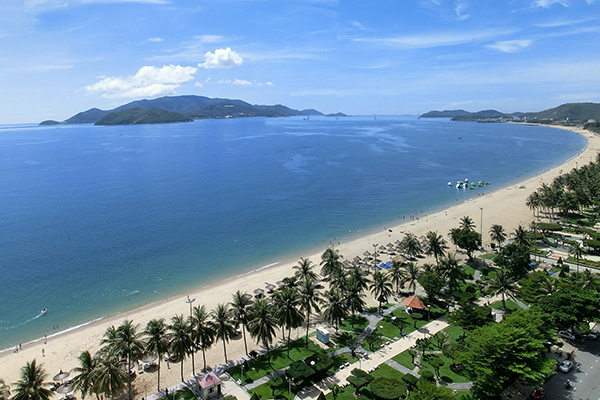 Located in the Khanh Hoa province, Nha Trang beach is riding on its popularity to be one of the world's most beautiful bays. Like heaven on earth with endless days of sunshine, Nha Trang is proud to offer enthralling experience about both sightseeing and exciting activities. From afar, Nha Trang Beach is a wonderful multicolor picture; therefore, it would be a great idea to immerse yourself in the perfect combination of white sand beaches and crystal clear water. For sure, the splendid natural landscape will leave you in awe and captivate your heart and mind.
For true experience, do not forget to take part in countless interesting outdoor activities that Nha Trang Beach offers including kite surfing and banana boat rides. For sure, you will obtain enthralling feelings. Besides, Nha Trang is gaining its ever-increasing popularity to be an ideal gathering place for dive lovers since there exists Vietnam's first PADI-certified dive center. Hence, come here and join adventurous snorkeling and scuba diving and Nha Trang satisfies anyone, even most jaded travelers.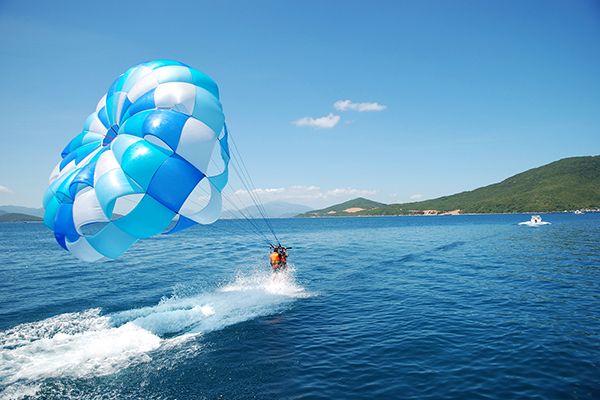 How to get there?
Nha Trang is easy to approach as it has a local airport; therefore, it is much more convenient to take a flight. However, flight is not the only choice. Traveling by train is another good alternative. Or another cheap option is to go by bus from Ho Chi Minh City to this destination.