Visitors to Vietnam are deeply impressed by the sublime and heart-touching magnificent landscapes blessed by the Mother of Nature. Therefore, it's not hard to find an attractive tourist destination for traveling or a fantastic paradise of rest. In addition to well-known places, if you are keen on delving into unknown or lesser-known places to marvel the natural beauty, An Thoi Island should be your choice.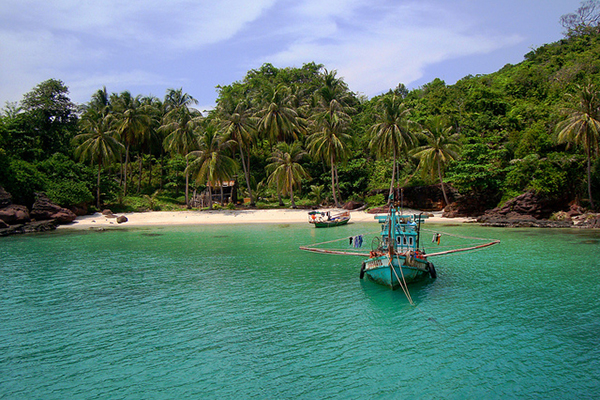 Located on the southern tip of Phu Quoc, An Thoi Island is the home to 15 islands and islets than can be easily reached by chartered boat. If you are finding a desolate pristine beach, secluded cove, and beautiful turquoise waters, An Thoi Island will fit your bill nicely. Explore An Thoi Island and immerse in the multicolor picture of azure waters, vibrant coral reefs and amazing small islands and islets. Some most popular islands to visit are Hon Thom (Pineapple Island), Hon Dua (Coconut Island), Hon Roi (Lamp Island), Hon Vong (Echo Island), Hon Kim Qui (Yellow Tortoise) and Hon Dam Ngoai (Shadow Island).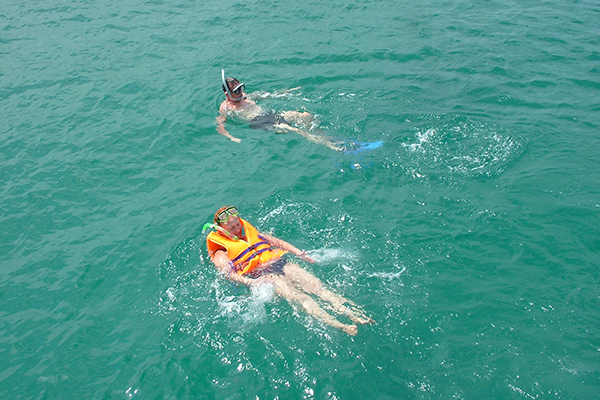 There is nothing quite like taking exciting adventures with boats to savor the unique beauty of An Thoi Island. The desert island offers not only impressive beauty but also fresh seafood and vegetables. To take in view of the whole seascape, take a boat to explore the calm water and enjoy its own beauty.
Here, Go Vietnam Tours will offer to you the best beaches during the Vietnam beach holiday packages where An Thoi Island is also in the packages. Check it out!