A visit to Hue is almost like a journey back in time to immerse in the ancient beauty of Vietnam's former capital imperial. Hue is more than that. It also allures visitors for its poetic and modern beauty as it is changing itself to be one of the most-visited destinations in Vietnam Local Tours. Explore Hue, there is nothing quite like admiring the shimmering Trang Tien Bridge.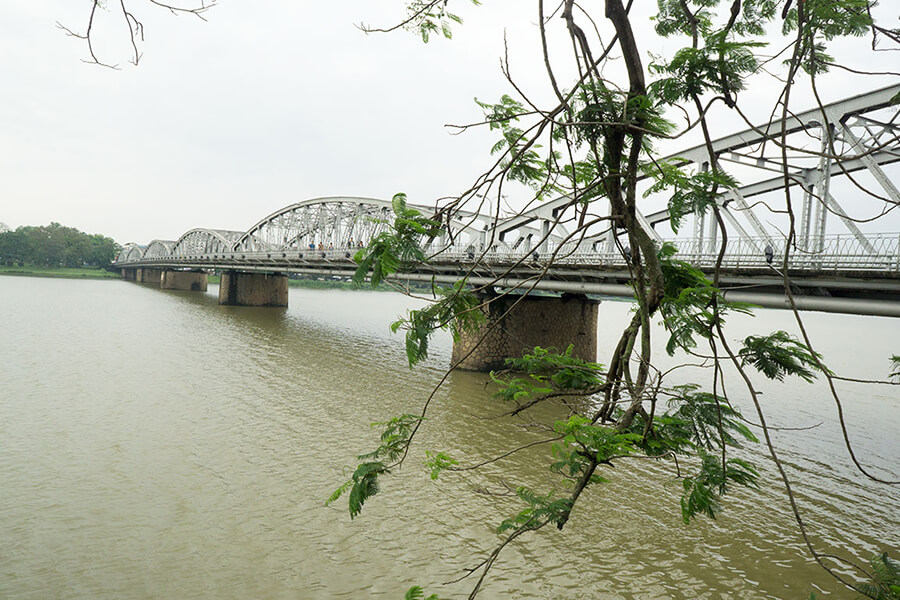 Crossing the poetic Perfume River, there exists a beautiful bridge constructed under the French Governor. Undergo a renovation in 1906, Trang Tien Bridge has changed its outfit and turned itself into one of the most sparkling beautiful bridges of all time highlighted by colorful electric lights, making it even more beautiful at night. Visitors to Trang Tien Bridge will be certainly mesmerized by the light system that is constantly changing five colors, creating a glittering and twinkling beauty that you can hardly find in other bridges in Vietnam. At the bottom of the bridge, there is a pedestrian street where a lot of people have a walk to enjoy the different side of life in Hue at night and many vendors sell souvenirs as well as traditional products.
As an iconic symbol of charming and elegant Hue, Trang Tien Bridge is riding on its popularity to be the most beautiful bridge in Hue. There is no better way than take a leisurely walk around to take in some of the best picturesque views overlooking the river and afar wonderful architecture of the city. Perhaps, Trang Tien Bridge by night is at its best. At that moment, Perfume River become quieter than it used to be. The surrounding landscape and atmosphere also get more unobstructed than ever.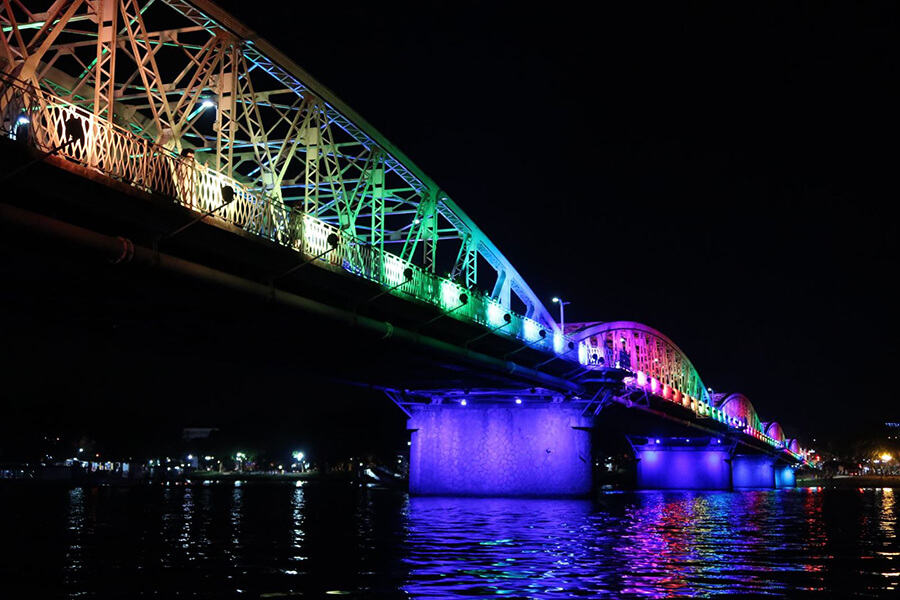 One of the best ways to indulge in its beauty is to walk along the bridge in which you can have a panoramic view of the river and get a taste of the city. What is more, you can walk to the end of the bridge to enjoy some local foods such as Hue noodle soups, BBQ pork sticks, and banana crepes. If you are keen on exploring further, at the bottom of the bridge, there is a pedestrian street where a lot of people take a stroll around in order to enjoy the different side of Hue nightlife and many vendors sell souvenirs as well traditional products.