Visiting Vietnam is a splendid chance for you to not only get lively experiences about history, culture, customs, and people but you also can keep it in your mind even when you come back to your home because you can find a lot of beautiful souvenirs to buy in this country. Besides, unique things from other countries is not a bad choice if you want to buy a gift for your family and friends. Here is the helpful list of the top 10 souvenirs you can buy during your Vietnam vacation package.
Conical Leaf Hat (Non-La)
Non-La is not only a familiar item to Vietnamese people but also a cultural symbol of this country. It is made from bamboo cataphylls in a cone shape with the main purpose of protection from the rain or the heat of sun. You can see a lot of Vietnamese wear Non-La from elders to children, from men to women everywhere.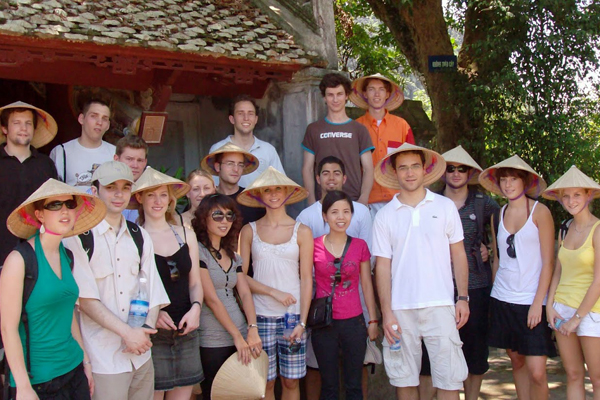 Ao Dai
Ao Dai is one of the most popular Vietnamese traditional costumes. You can easily see the image of Vietnamese women wearing gracefully in Ao Dai in everywhere. Appeared in the 18th century, Ao Dai now has been changed a lot to adapt to the landmarks and different purposes over the years. At present, Ao Dai is no longer confined to Vietnamese, even foreigners can find for themselves appropriate one.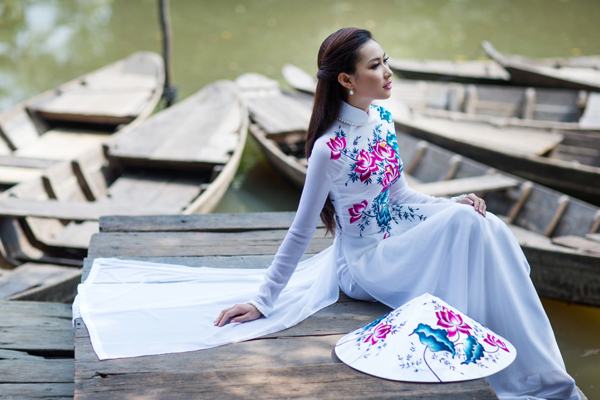 Silk
Silk is a stunning material to make clothing of Vietnamese for a thousand years. Apart from the manufactured pieces of silk, you still can find for yourself hand-made one with high quality in the well-known traditional village-like Van Phuc village (Hanoi) and Hoi An.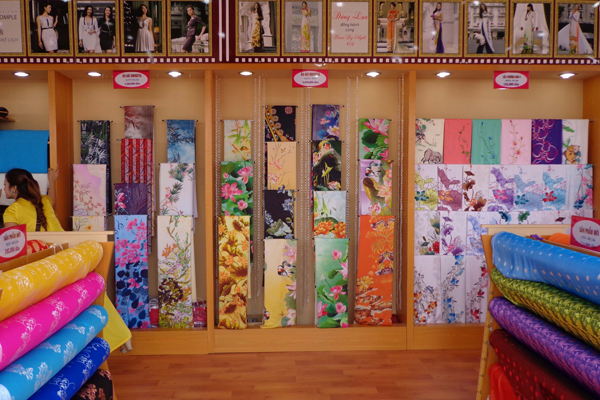 Ceramic Products
Ceramic items are another interesting souvenir you can buy easily in Vietnam. The diversity in size, shape, color, and design is an attractive character of this stuff. It is not only a simple souvenir that you just take to your home, but it can also be a great ornament for your house with beautiful ceramic vases, sculptures bowls or plates, etc. At present, all-ceramic products are made by skillful Vietnamese craftsmen so it still remains traditional features. However, you should notice that they are very fragile so you need to be careful in the transportation process.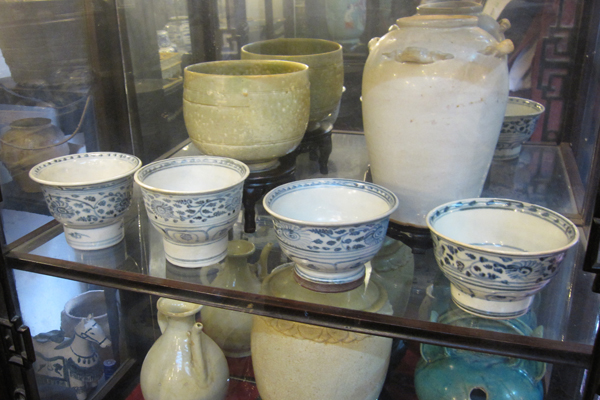 Bamboo and Wooden Products
In Vietnam, you can find many bamboo and wooden items with a variety of sizes, shapes, and designs like craved hats, bowls, trays, and basket. With relative price and friendly with the environment, these products will be a great option for you.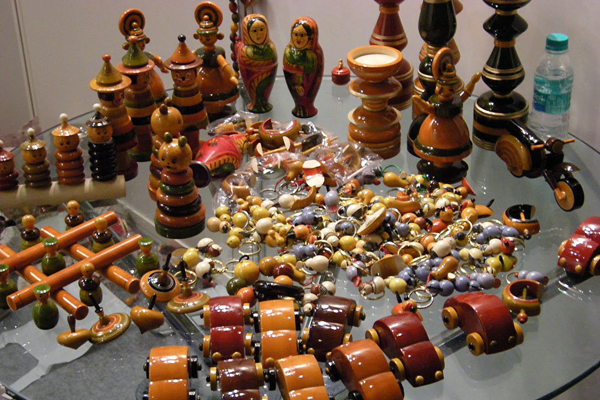 Art Gallery 
The tenuity of this product is the art gallery. With virtuosity skills, the artists have drawn breathtaking paintings that brings their soul in "brainchild". This item will be a wonderful souvenir for tourists especially foreigners during the trip in Vietnam. If you want to find unique paintings which is painted by famous artists in Hanoi, we suggest you to Nguyen Art Gallery at 31A Van Mieu, Dong Da, Hanoi. It's on the way you visit the Temple of Literature. Don't forget to visit this wonderful place.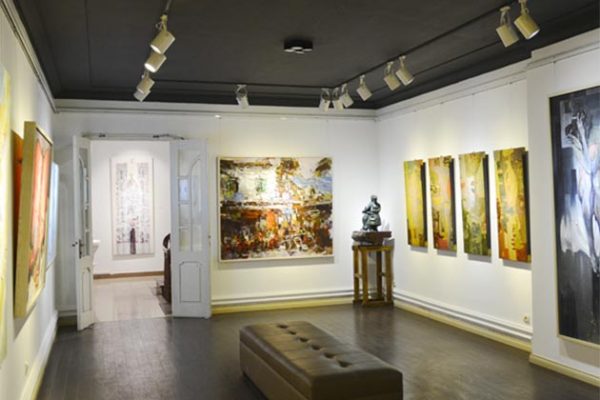 Lacquerware
The material to make lacquerware in Vietnam is resin from the son tree which differentiates it from other lacquer products in other countries. Being partly affected by French style, lacquer products have been gone through over 20 periods of establishment and development to reach a sophisticated level like the present. You can contemplate and buy these masterpieces in several exhibits of lacquer products.
the Address: 31 A Văn Miếu, Đống Đa, Hanoi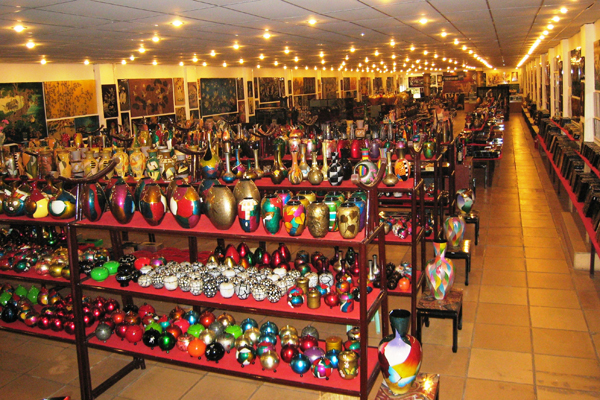 Musical instruments
Vietnam has many types of traditional music that result in the diversity of musical instruments. Visiting Vietnam, you can buy it as a lovely souvenir for yourself or other people. Being well-known and easy to carry is bamboo flutes and mini T'rung.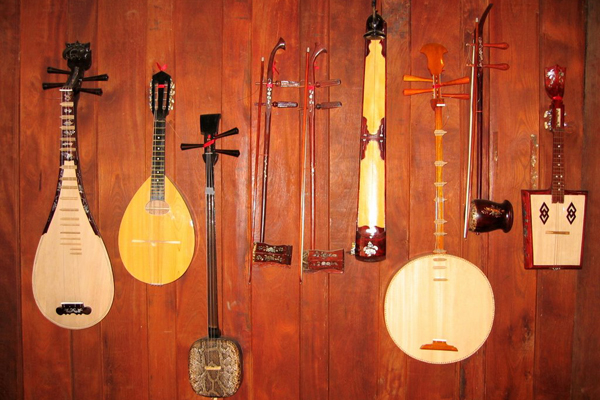 Wooden Clogs (Guoc Moc)
Guoc Moc is an accessory wore with Ao Dai of Vietnamese in the feudal era. In the present, it is no longer common and may be used in traditional performances. However, you still buy it in souvenir stores.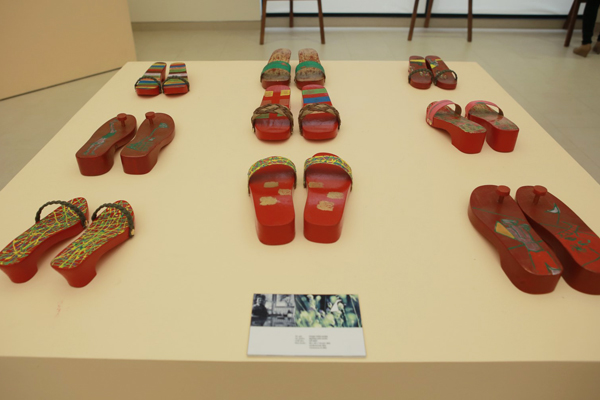 Dried Fruits
Apart from those souvenirs above, dried fruit is a product you can eat. It is made of many kinds of fruits like apricot, plum, etc. Dried fruit is called Mut or O Mai in Vietnam. You will be highly impressed when trying it for the first time as its taste is very unique. Old Quarter (Hanoi) is a place you can find dried fruits easily especially Hang Duong Street with various types and flavors.