Most people to Vietnam need a visa to enter the country, except for some Southeast Asian countries. If you intend to travel to Vietnam, you need to shape an overall understanding of visa to Vietnam. The procedure to apply Vietnam Visa is quite convenient and easy. Actually, there are two main options to apply for your visa. Whether it is to arrange your visa from your Consulate in your home country, get it from the Vietnamese Embassy or get a visa on arrival, here are a detailed procedure that you can have a look.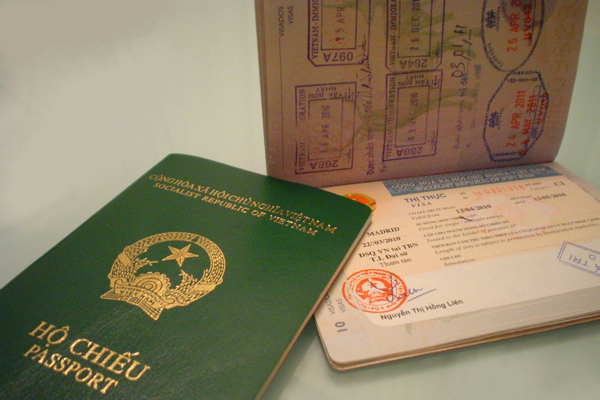 Get a Visa at Vietnamese Embassy
Compared to VOA ( Opt for a visa on arrival), this method is more expensive but more secure than VOA. Especially, you can also apply for a visa six months in advance before landing into Vietnam. Everything that you need to apply for a visa includes a valid passport of at least 6 months, a completed application form, two photos (usually 4cm x 6cm or 3cm x 4cm) and the visa fee. In different countries, the fee and form also vary; therefore, it would be better to carefully check the Vietnamese Embassy or consulate where you apply for a visa.
No matter why type of visa, it may be a tourist visa or business visa, you will go through the same procedure. However, regarding a business visa, one more requirement is a letter of support from your company or a sponsoring agency.
Get a Visa on Arrival
Alternatively, you can choose to get a visa on arrival. This option is seen to be cheaper and less complicated than the previously-mentioned one. All you need to do is to apply for an online approval letter to get the visa at Vietnam's airport. For start, you need to fill in an application form with accurate details involving your names, passport number, arrival date, and a designated payment method. Then you submit your approval letter and it will be processed for around 3 to 5 days and sent to you right after that. It's your task is to print it and prepare 2 passport-sized photos (4cm x 6cm). When you arrive at Vietnam's airport, you are required to fill in a simple form and show the approval letter you have printed, together with your photos, passport and stamping fee.