Nha Rong Wharf is a historic site associated with Ho Chi Minh, the most praised leader in Vietnam over the past few years. Ho Chi Minh museum was built right here to preserve lots of Ho Chi Minh's personal effects. This destination is dreamy to many local Vietnamese and attracting foreigners who are interested in Ho Chi Minh's life and communism which become one of the best places during your Vietnam Local Tour.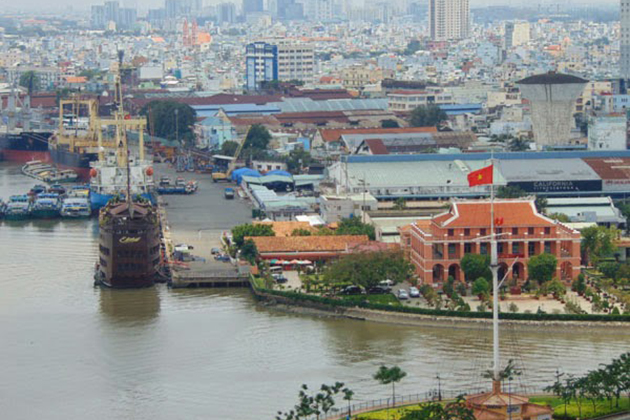 History and Architecture of Nha Rong Wharf 
Nha Rong means Dragon House which is initially a busy commercial harbor of Ho Chi Minh city. This harbor was built by the French with an aim to exchange goods, weapons, and materials during the French occupation of Vietnam. Nha Rong remains the French-inspired architecture affected by both Vietnamese and French construction. It is not difficult to see that has there are Vietnamese-dragon-shaped statues on its rooftop, and the dragon is a cultural symbol of Vietnam appearing in numerous building designs like pagodas, temples, even residential houses. It is said that the name of this wharf comes from the above detail.
This tourist attraction is internationally famous for a historic event related to Vietnam's independence. In 1911, Ho Chi Minh left Vietnam to find a path to liberty for fatherland while Vietnam was under the French's domination. This strenuous process will be illustrated proudly by exhibits and on-site tour guide. Thanks to Ho Chi Minh and his set-off, Vietnam gained independence after that, so Vietnam citizens are grateful to the leader, they love and protect any keepsakes related to Ho Chi Minh.
Ticket price: 2.000VND/pax
Opening times: Nha Rong wharf is open 7.30 am- 17h pm from Tuesday to Sunday (lunch breaks from 11h30 am -13h30 pm).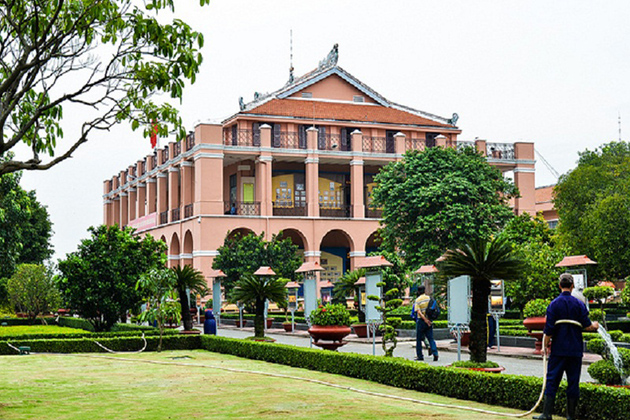 Tourist Attractions near Nha Rong Wharf
The following are some iconic destinations in Ho Chi Minh city which are relatively close to Nha Rong Wharf. It is very convenient that visitors can experience all of these sites within a day during Ho Chi Minh City Tour Packages.
Independence Palace
The first suggestion is Independence Palace that is about three kilometers far from Nha Rong Wharf. Independence Palace used to be the Palace of Indochina Governor-General. It is the headquarters of the city's military administration committee after Vietnam's liberation then. This place is actually notable to anyone coming to the biggest city of Vietnam.
Notre Dame Cathedral
One more French construction near Nha Rong Wharf is Notre Dame Cathedral (Duc Ba church). Most of the building materials were from France and the cathedral initially was to fulfill the religious wish of the French. For unique and eye-catching features, Notre Dame Cathedral is always a prior choice for every tourist. Especially, the church is just three kilometers far from Nha Rong Wharf.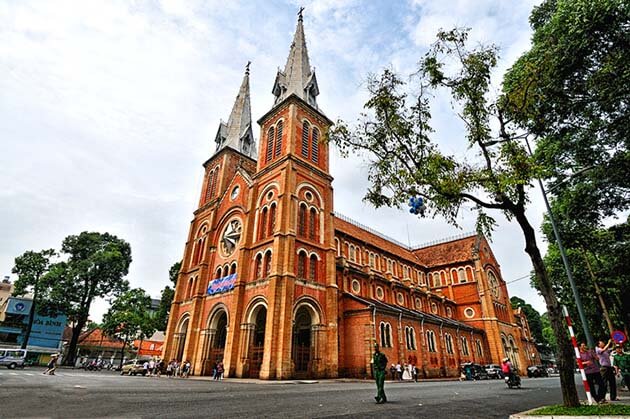 Saigon central post office
Being the neighbor of Notre Dame Cathedral, Saigon central post office is one of the oldest buildings and a typical colonial French construction located in Ho Chi Minh city. The office not only maintains the illustration of ancient postal services but also keeps the oldest eyewitness who will tell you many noteworthy stories. Don't skip this site with thousands of visitors every day.
Ben Thanh Market
This is the most popular symbol of Ho Chi Minh city. It is not hard to find a stamp of Saigon printed a picture of Ben Thanh market. You can buy anything, from food and drinks to souvenirs in the daytime and enjoy the dynamic atmosphere by the recreational center nearby. A hustling and bustling stop awaits you, and it is 3 kilometers far from Nha Rong Wharf only.