On 15th March 2022, Ministry of Foreign Affairs and the Ministry of Culture, Sports and Tourism jointly organized the conference on opening international tourism safely and effectively. Deputy Prime Minister Vu Duc Dam attended and delivered a keynote speech at the event.
This conference on tourism was firstly organized with the participation online of 94 Ambassadors, Heads of Vietnamese representative offices abroad, many leaders of provinces and cities and leaders of associations and travel, hotel, airline businesses.
Speaking at the opening, Mr. Nguyen Minh Vu, Permanent Deputy Minister of Foreign Affairs affirmed that this conference is an important, necessary and timely event, held on 15th March, the official day that Vietnam fully reopens international tourism. It shows the great attention, expectations and determination of agencies, localities and businesses in implementing and concretizing the Government policy on full open of tourism.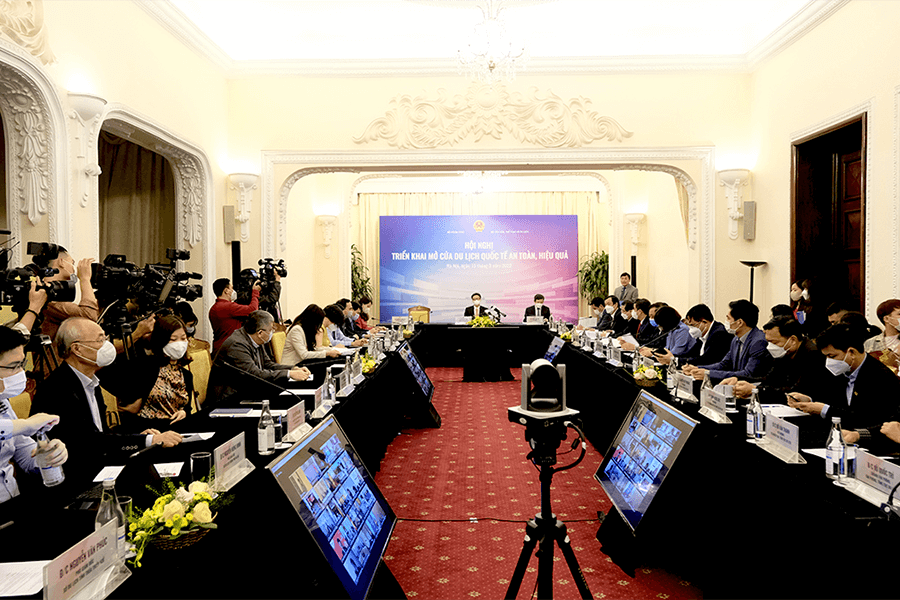 Promotion Vietnam tourism
Informing about promotion on opening international tourism to Vietnam, Mr. Ha Van Sieu – Vice Chairman of Vietnam National Administration of Tourism (VNAT) said that Vietnam tourism will implement the communication program "Live fully in Vietnam" to lure international tourists coming to Vietnam. VNAT also cooperates with international media like CNN, CNBC and joins with Vietnamese representative offices abroad to inform information and support international tourists and tourism business.
Vietnam tourism will take part in international travel fairs, organize roadshows and familiarized delegations, and enhance promotion of tourism in events like Visit Vietnam Year – Quang Nam 2022, 31st SEA Game, etc.
At the conference, Ambassadors and heads of Vietnamese representative offices abroad shared information related to market needs and expressed their agreement and willingness to coordinate in providing Vietnam tourism information to people, tourists and businesses in the host country.
They suggested that there should soon be a process and guidelines for opening tourism that are applied consistently and uniformly from the central to local levels to create favorable conditions for tourism businesses and as well as for tourists.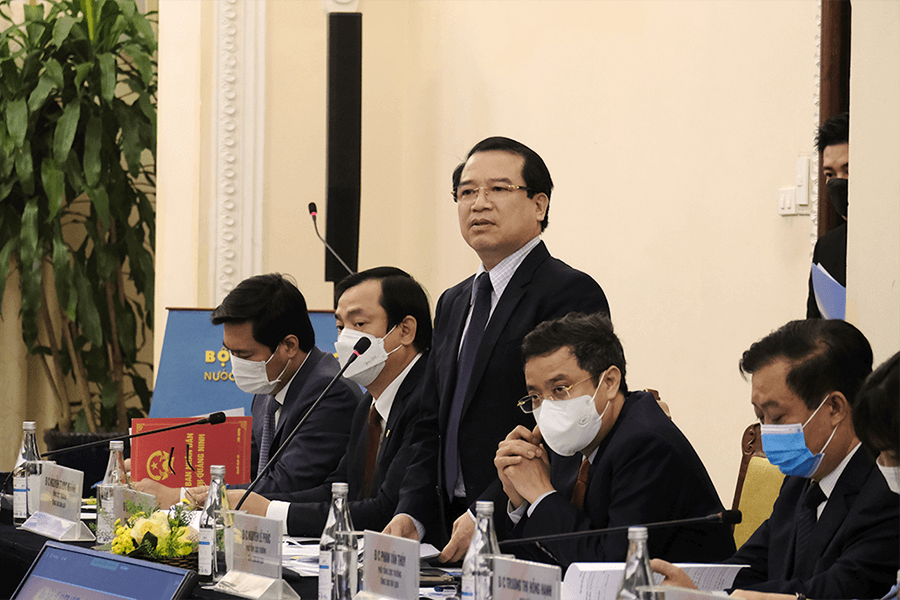 Ready to open for tourism
Affirming ready open tourism, leaders of localities and businesses expressed the Government would continue support to overcome difficulties.
Mr. Nguyen Tuong Van, Chairman of Quang Ninh Provincial People's Committee, proposed to support the implementation of international tourism promotion programs and open new flight routes to Van Don International Airport.
Ms. Truong Thi Hong Hanh, Director of Da Nang Department of Tourism, proposed to simplify immigration procedures, expand visa exemption, and extend duration of stay in Vietnam for international tourists.
Vietnam Airlines has restored 60% of its international flight network, and will open flight routes connecting Singapore with destinations such as Da Nang and Nha Trang, and Vietnam – India route. At the same time, issue a flexible ticket exchange policy; strengthen links to create a complete tourism ecosystem.
Saigontourist suggested to concern about MICE tourism and market research and update statistic data, customer database.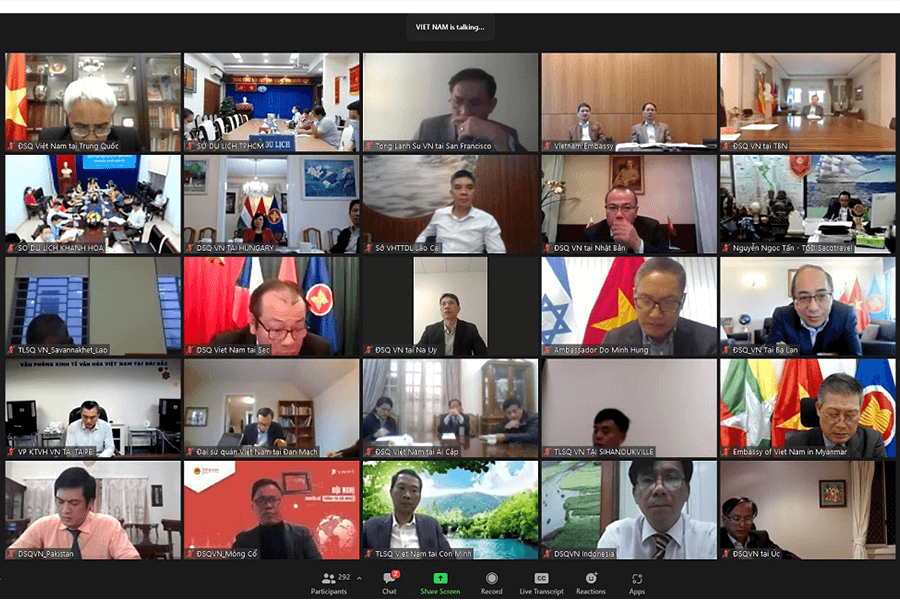 Fully opening tourism from 15th March
Addressing the conference, Deputy Prime Minister Vu Duc Dam emphasized that the reopening of tourism from 15th March is part of Vietnam's major policy of reopening international exchange and trade activities. Overcoming the most difficult period, Vietnam is currently implementing the policy of "safe adaptation, flexibility, effective disease control".
Government leaders affirmed that after entering Vietnam, the regulations for international visitors are the same as domestic ones.
For passengers traveling by air, there is a testing and quarantine process before boarding. For passengers traveling by land, sea or rail, it takes longer to travel, so additional safety measures such as testing at the border gate.
Immediately after receiving recommends of the Ministry of Health on the health regulations for international tourists, the Ministry of Culture, Sports and Tourism will officially announce the plan to fully open tourism under new normal conditions.