Among several means of transport, SIC basis is likely to be in favor lately that almost everyone has heard or even tried at least once. However, a majority of people only know a little bit about SIC. Therefore, let's gain a deeper understanding of SIC and its differences from private tours when traveling to Vietnam.
What Does SIC Mean?
The full form of SIC is Seat-In-Coach, but we often call it "SIC" for short. It means that you will share the seats in a coach with other tourists. In other words, in a SIC tour, you will get on a comfortable air-conditioned coach or van with other travelers who have the same destination as you. Moreover, there will be an English-speaking guide who can take you to all the scenic spots listed in the set-up itinerary that day. Another remarkable of SIC travel is that you can make friends on the way since your unpredicted partners can come from anywhere in the world.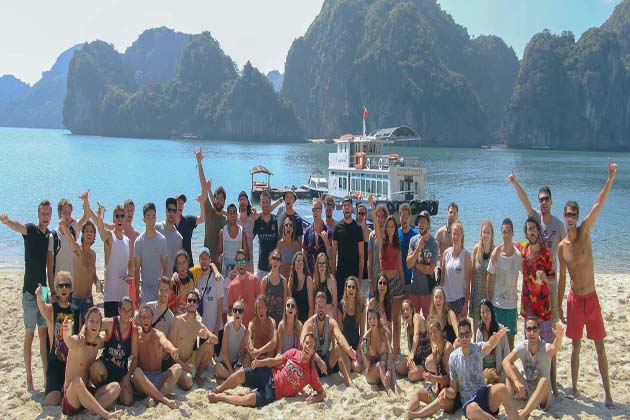 What Features does SIC Basis Have?
Number of Tourists in a Seat-In-Coach Tours
In general, a group tour may take you a lot of time waiting as the travel agency needs to find out enough the customers. Therefore, in order to save the travel budget, many tourists accept the wait. However, SIC tour is able to solve this problem since it can even start from 2 tourists. It sounds wonderful, right?
Destinations of SIC Basis Tours
The destinations of a SIC Basis Tour are already fixed before the tour sets off so that you can decide whether you should join the tour or not and what you can do in those landscapes. The destinations are commonly the must-visit tourist attractions in that country or area, which enable you to not only discover the iconic sites but also lower the travel cost.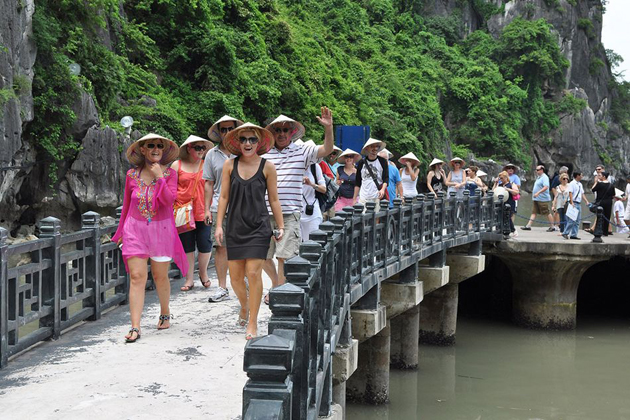 The Pros & Cons of SIC Tours
The Advantages of SIC Tours
Low cost: As has been mentioned earlier, Seat-in-Coach tour can be economical in terms of cost as it groups a team of visitors to reduce the price. However, if your group is big, consider the private tour because the budget does not have a significant difference.
Self-control: You are the one who decides where to go when to end the tour. You will not have to follow a fixed plan like a traditional tour. Especially, the tour price is daily-charged so that you will not lose money if ending at the middle of the itinerary. Interesting, right?
Making new friends: Your partners in SIC Tour can come from many corners of the world; therefore, there are thousands of things to share like the destinations, the experience, and knowledge, etc. and you will expand your multicultural understanding to a surprising level.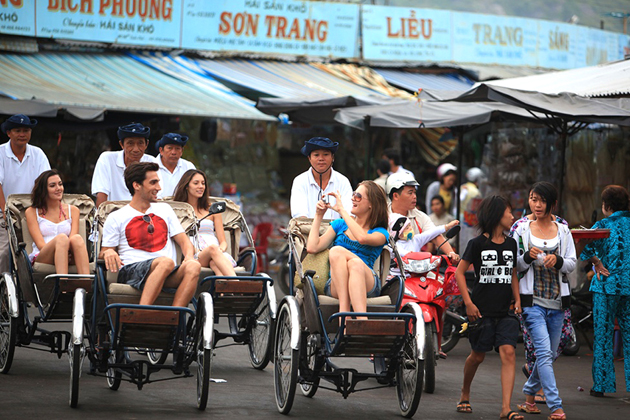 The Disadvantages of SIC Tours
Less Flexibility: SIC tours have 'set' itinerary, departure dates/times and offer less flexibility compared to private tours. You can pick up some favorite destinations and join the tour instead of trying to change the schedule of SIC tour.
Circuitous pick-up/drop-off: There are 2 types of Seat-In-Coach tour
SIC Tours – Drop Off & Pick-up to/from Hotel
Drop-off and pick-up to/from hotel can take longer on a SIC tour since the tour company may take a circuitous route in order to pick-up/drop-off other tour participants. Also if you don't meet your tour guide/driver at the meeting point at the scheduled time, the tour will proceed without you and there will not be a refund for the unused service.
SIC Tours – Drop Off & Pick-up to/from Airport
For airport pick-up, travelers might have to endure additional waiting time based on the landing schedule of everyone on the tour. Similarly, for drop-offs, travelers might end up being transferred early to the airport in order to accommodate other visitors' departure schedule.
The Differences between SIC Tours & Private Tours
| | | |
| --- | --- | --- |
| | SIC Tour | Private Tour |
| Transport/Guide Services | Shared | Not shared |
| Price | Cheaper | More expensive |
| Itinerary Flexibility | Less | More |
| Pick-up/Drop-off | Maybe circuitous | Direct |
| Transport/Transfer delays | More prone | Less prone |