Those visiting Hoa Binh for the first time are often mesmerized by not only the spectacular heart-touching landscapes but also unique values of tradition, culture, and religion of Muong ethnic minority. The unique cultural identity of Muong ethics has been closely associated with thousands of years of ancient civilization in which Lung Van has become the 'roof of Muong Bi'- one of the four entities of Muong ethnic including Muong Dong, Muong Bi, Muong Thang and Muong Vang and highly regarded as the cradle of Hoa Binh's oldest culture. If you are planning a wonderful trip to Vietnam, Lung Van is a destination you cannot miss.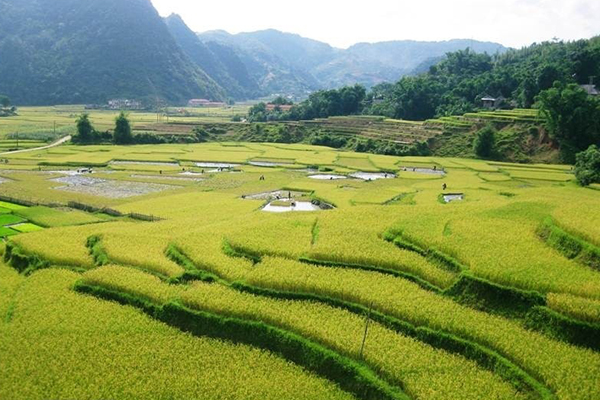 Lung Van Quick Facts
Nestled in Tan Lac District, Hoa Binh Province, Vietnam, Lung Van sits at the altitude of 1,200 meters above the sea level
Be covered with clouds all year round; therefore, the locals called it Thung May. From afar, Lung Van is the real heaven on earth which is like a paradise sunk in the cloud sea.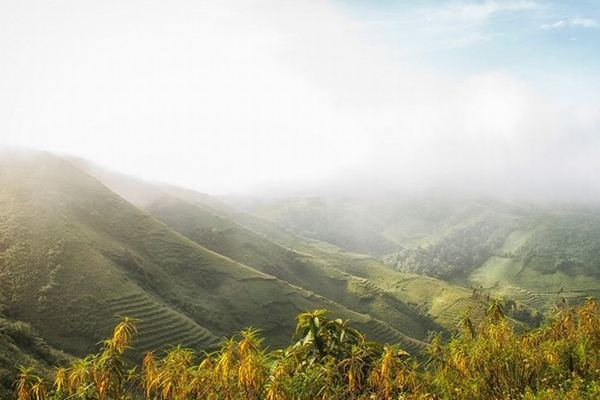 Follow your guide or make your own way along the path Mai Chau – Moc Chau leading to the Doc Mun Pass, you will encounter the misty Lung Van
Surrounded by evergreen mountains Trau mountain, Tien mountain and Tien mountain, Lung Van Valley is blessed with cool weather ranging from 20ºC to 23ºC.
Owe its legend to the myth that there was a couple luckily getting out of a disaster of the region and growing rice terraces, building houses as well as taming the forest animals to create a peaceful community.
The unique Beauty of Lung Van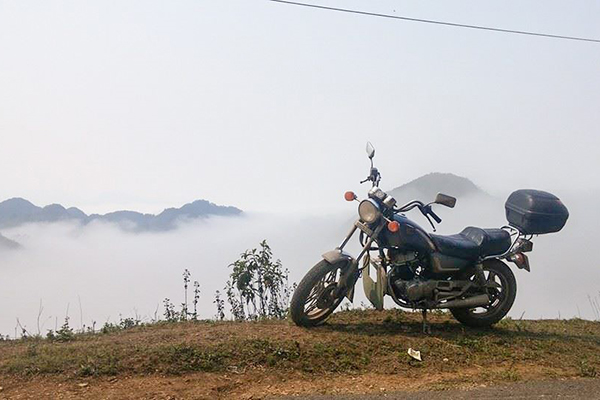 Explore Lung Van and soak up the unique beauty of natural scenery, cultural quintessence and soul beauty of local people. Lung Van is gaining its endless fame to be a perfect destination for travelers all over the world to come and discover the primeval beauty of the region. For Vietnam Adventure Tours, there is no better place than Lung Van to take adventurous activities as it is the home to majestically soaring mountains surrounded by heart-touching spectacular landscapes and steep roads – all create a daydream afar for adventurous lovers who can experience both challenges and the feeling of living in the middle of nature. Moreover, those who prefer a simple and rustic life, Lung Van is such an ideal place to indulge in the serene life which is a brilliant patchwork with the roof of every house hiding under the clouds and lazy cats sleeping in the yard to enjoy the sunshine.
The natural scenery and the unique value of cultural identity in Lung Van will keep you busy day and night. Wake up in the morning, you can admire a beautiful lively picture of white clouds on top of mountains and the village seems to be engulfed in the wonderful valley of clouds, then witness sparkling sunshine coming out from clouds and lay your eyes over fanciful terraced rice.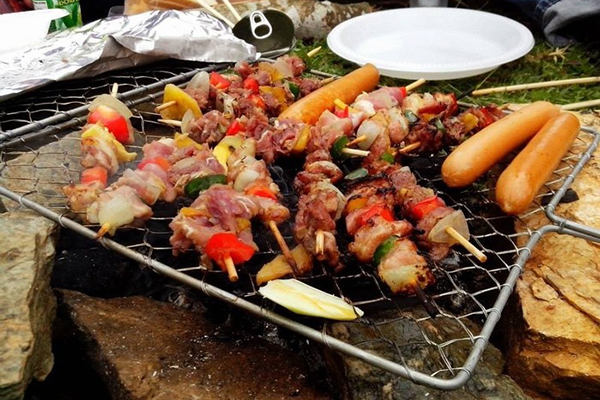 At the town's center, there exists a local market taking place every Tuesday, so it would be great to hang out around the market and purchase colorful fabric, knitwear, fruits and so on. The local market is not just the place for daily activity exchange, it is a place for cultural exchanging where you can learn a lot about Muong ethnic-cultural quintessence.
Make your own way to explore the well-known Tien stream and admire the beautiful surrounding landscape. There is nothing quite like camping with your friends and have a BBQ party in this cloudy heaven.